'Bigger Than the Game': Scottie Pippen Explains Why He Never Had an Off-Court Relationship With Michael Jordan
Published 06/25/2021, 1:30 PM EDT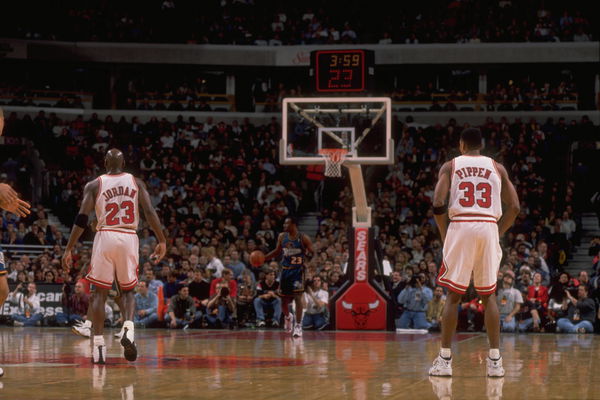 ---
---
Chicago Bulls fans can not only boast about having the greatest player of all-time play for them, but also the greatest duo of all-time. Michael Jordan and Scottie Pippen played together for 12 seasons, and won six rings together. The Bulls would not have three-peated twice if either of them were absent. That's how good they were together.
ADVERTISEMENT
Article continues below this ad
Jordan and Pippen had a great connection on the court, and their chemistry was off the charts. However, one couldn't say the same about their connection off the court. Although they had mutual respect, there was no real relationship between them except for basketball.
Pippen recently revealed the simple reason behind that. "Michael was bigger than the game," he said in a recent interview with GQ. "Even (during) my initial arrival to Chicago he was a big, iconic figure for the NBA. So, we never really had that off the court relationship."
ADVERTISEMENT
Article continues below this ad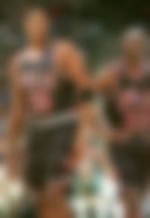 Jordan was drafted by the Bulls in 1984, and he attained superstar status immediately. He had a huge shoe deal as a rookie and the other endorsements also kept flowing in. So when Pippen arrived in Chicago three years later in 1987, he entered an environment where Jordan was an icon already. So Pippen feels that is what hindered them from bonding off the court.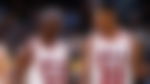 Did Scottie Pippen's relationship with Michael Jordan become worse after The Last Dance?
When Michael Jordan released his documentary The Last Dance, many former Bulls teammates were upset about it. They felt it only showed Jordan's side of the story and they were portrayed unfairly. Among these unhappy teammates was Scottie Pippen,
"I told him I wasn't too pleased with it," Pippen said when the documentary came out. While that was a year ago, it seems like he is still holding on to it. He is now going to release his own book on that Bulls run and The Last Dance doc to show his view of it. "This is a story that needed to be told," he said. "People needed to know a little bit more about me and my career."
ADVERTISEMENT
Article continues below this ad
Fans will now be eager to see how differently Pippen tells the story. Will it unravel a few untold secrets about Jordan's career? Will it lead to a possible retaliation from Jordan? Fans will find out once his book releases later this year.
ADVERTISEMENT
Article continues below this ad