Golden State Warriors GM Names Fourth Core Player Along with Curry, Thompson and Green
Published 08/28/2020, 6:00 AM EDT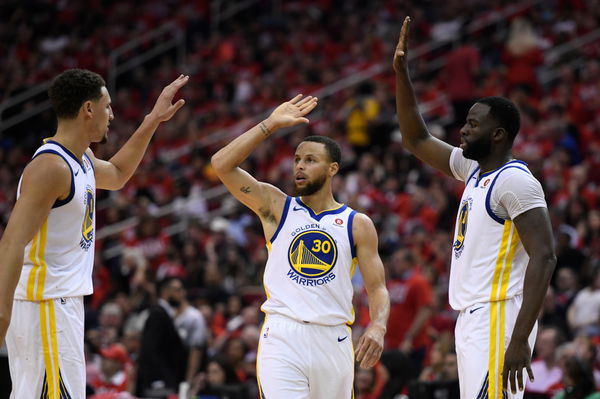 ---
---
The Golden State Warriors are one of the strongest teams heading into the 2020-21 season. Two-time MVP Stephen Curry will return from injury, and so will five-time All-Star Klay Thompson. They also have the second overall pick in the upcoming draft. Finally, the Warriors also have Andrew Wiggins, who has often been termed as a bust, but has shown promise since joining the Warriors.
ADVERTISEMENT
Article continues below this ad
Alongside Curry, Thompson, and Draymond Green, Wiggins is being touted as the fourth core member of the team.
"We're gonna go into this in-market bubble in a few weeks and watch what our core-four guys look like — and I'm putting Wiggins in there," Warriors GM Bob Myers told The Athletic's Tim Kawakami on Wednesday. "What does that even look like? Nobody has seen it. I haven't seen it, you haven't seen it, no coach has seen it, players haven't felt it."
ADVERTISEMENT
Article continues below this ad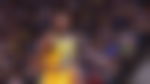 Can Wiggins live up to the expectations at the Golden State Warriors?
When the Dubs traded away D'Angelo Russell for Wiggins, the move was initially frowned upon. Wiggins' poor performances in Minnesota had got him a bad reputation, and nothing better was expected at Golden State. But he has proved his critics wrong by putting in an effort. That has earned him the praise of multiple GSW front office members.
ADVERTISEMENT
Article continues below this ad
Last week Golden State's executive VP of basketball operations Kirk Lacob said that he just wanted Wiggins to help them win. No personal goals, just team wins. "I just want to see him play the game in a way that helps us win. Don't care how many points, rebounds, assists, steals, or blocks he averages … I want to see him really happy when we win a bunch of games. I want to see him high-fiving our other guys."
Coach Steve Kerr also admitted that Wiggins gels well in with their system. "He may not be an MVP candidate, but he's a damn good player," Kerr said. "He fits right in with what we're trying to do."
Wiggins has to improve from his Timberwolves days, but since arriving here, he has already shown he wants to earn his place. Despite playing just 12 games for them, he averaged career-high steals and blocks numbers. The onus will be on him to continue improving and help the Warriors challenge for a title again.
ADVERTISEMENT
Article continues below this ad