WATCH: Dallas Mavericks' Boban Marjanovic Jokes Around with Shaquille O'Neal in Hilarious Interview
Published 08/20/2020, 8:17 AM EDT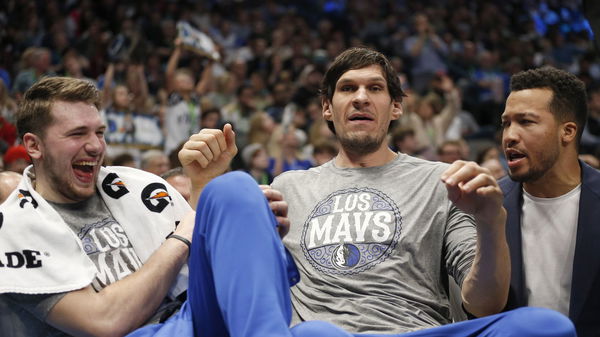 The Dallas Mavericks beat the LA Clippers last night to even the series. After losing Game 1, they were determined to do better and didn't give the Clippers a chance at all. Luka Doncic and Kristaps Porzingis did what they do best but also making a valuable contribution off the bench was former Clipper Boban Marjanovic. He put 13 points and nine rebounds in less than 10 minutes and missed just twice.
After the game, he made a debut on the NBA on TNT show. Shaquille O'Neal and the crew interviewed him from the studio. Shaq started the conversation by appreciating him for representing the big man community well. Boban, one of the most un-hateable players in the league, admitted to feeling nervous since it was his first time and was also scared about breaking the headphones which weren't his size.
ADVERTISEMENT
Article continues below this ad
Boban praises Dallas Mavericks teammate Porzingis
In Game 1, Kristaps Porzingis was ejected after getting into a fight with Marcus Morris. Charles Barkley asked Boban about how he calmed down  Porzingis following the incident and how he has been a great mentor to the Latvian.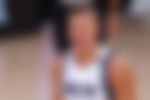 ADVERTISEMENT
Article continues below this ad
Boban replied, "I hope so. If he says that I will take it. Because I need to calm (him) down. Don't want him to do anything stupid. Learn his mistake. We got his back. But he needs to be smart next game. He's a big engine so we need him to relax."
Kenny Smith later complimented him for his role on the court where he gets the best out of his teammates, especially Luka Doncic. Boban joked about it and said, "I will take that compliment because every time Luka worked for me, I worked for him. I think he needs to buy me drinks for that or dinner."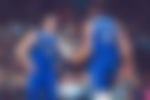 ADVERTISEMENT
Article continues below this ad
One could argue had Porzingis played the whole first game, the Mavs would have won it. But they proved that last night after a convincing win over the Clippers where the 7'3″ center played almost 36 minutes and was able to dominate.
The Mavericks now will aim to go 2-1 when they face them in Game 3 of the first round of the playoffs tomorrow night. It will not be an easy challenge to upset one of the favorites but they are a fearless unit.