"Greatest Shot Creator": Former NBA Champion Hails Kobe Bryant For His Scoring Ability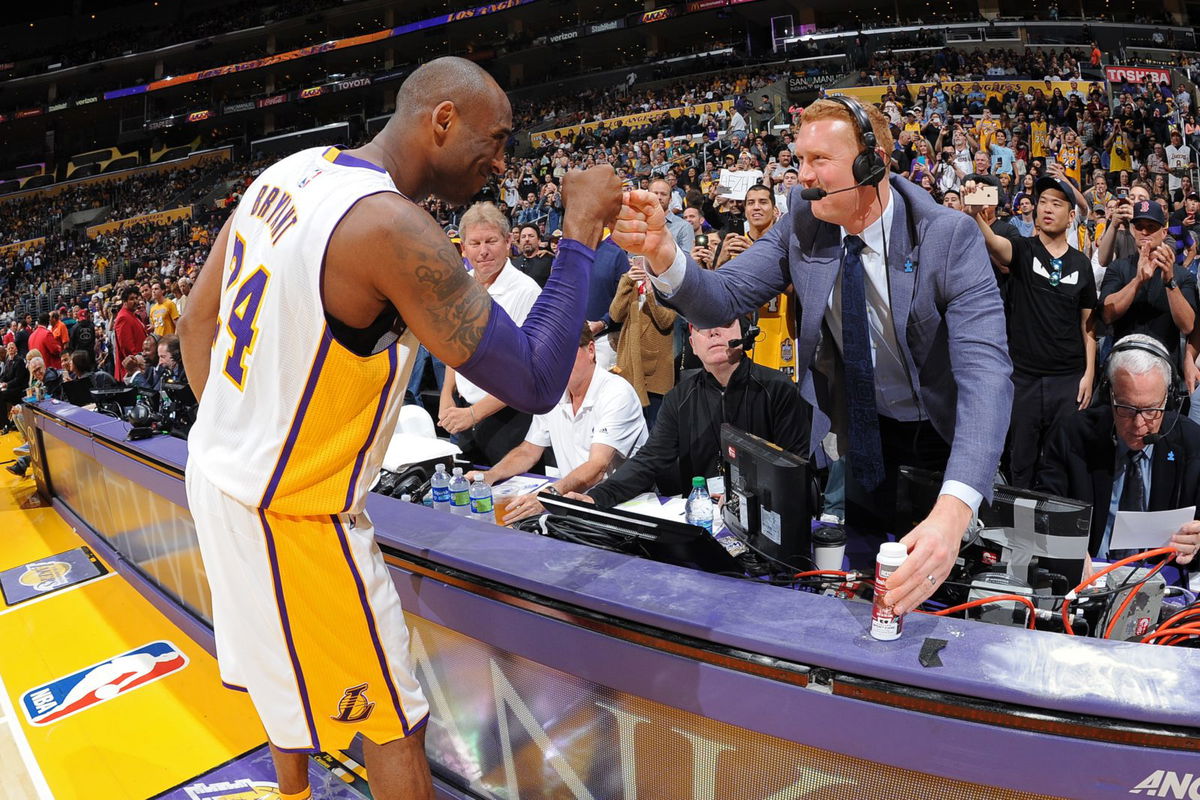 The conversation for the greatest scorers is always incomplete without Kobe Bryant. He had a wide range of shots and moves and could get a bucket in many different ways. Former NBA champion Brian Scalabrine made an appearance on the Dan Patrick Show where he talked about Kobe and his scoring ability.
"When you prepare for NBA players, you can watch their last 50 clips," he said. "You can just ask the film guy and they'll deliver it to you. Most guys, they do about 5-7 things. I watched Kobe's last 50 makes and I think it was 45 different shots. I told the film guy I need another 50 makes. And I think it was another 40 different shots."
"Then we got in the game I guarded him. I think he went left one-foot runner and of his last hundred makes, I didn't see that shot taken once. He just had such an arsenal of different ways to beat you. He was probably the greatest shot creator or tough shot maker that ever played the game."
Kobe Bryant: One of the most skilled players ever
Kobe called himself the Black Mamba. And Scalabrine was given a nickname stemming from that. During his time with the Bulls, the fans christened him as the White Mamba. He was never good as the original Mamba but Scalabrine goes down as one of the most beloved cult heroes in the NBA. During his time with the Celtics, he won a championship when he beat Kobe's Lakers in 2008.
Among his arsenal of moves, the most iconic Kobe move was the fadeaway. Pump fake, turn around, and fadeaway. Classic Kobe. Even the best defenders couldn't stop him despite knowing what's going to come.
With this amazing skillset, he won two scoring titles and also set the record for the highest points in a single game in the modern era. During his twenty years with the Lakers, he took them to five championships and also won an MVP in 2008.
Bryant modeled his game after Michael Jordan, who is also considered among the greatest scorers of all-time. Kobe was so successful in that approach that he joined his idol Jordan to be named among the best to ever play the game.