BREAKING: Anthony Davis to Opt-Out of Player Option and Resign With the Los Angeles Lakers
Published 10/15/2020, 2:07 PM EDT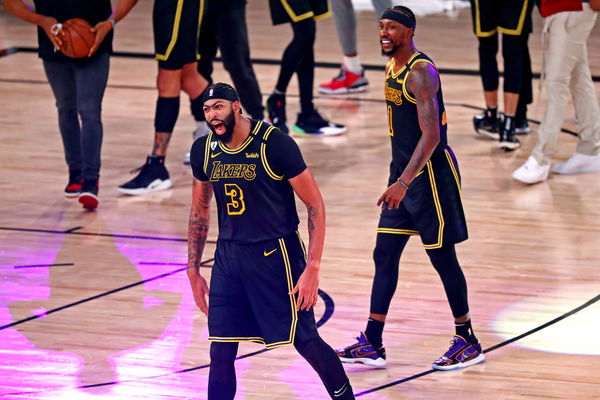 When the Los Angeles Lakers traded for Anthony Davis, they partook in a gamble. They gave away their future for a player who could potentially be an unrestricted free agent within a season. But after helping the Lakers to win a ring, Davis is now planning to resign with them as well.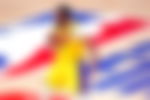 After days of flirting with Free Agency, he is set to commit to the Lakers. He is planning to opt-out of his $28.7 million player option and will resign in the upcoming free agency, according to Shams Charania from The Athletic.
ADVERTISEMENT
Article continues below this ad
With LeBron James turning 36 in two months, having Davis as a pillar for him is perfect. During this season, Davis' presence allowed LeBron to take a step back. So for the first time in his career, he doesn't have to be the best player on the team. Davis can easily take over that role.
Anthony Davis: NCAA champion to NBA champion
Davis came through the ranks at Kentucky and led them to a championship back in 2012. In the finals against Kansas, he was named Most Outstanding Player after a defensive clinic. He only scored six points, but he had 16 rebounds and a monster six blocks and three steals.
ADVERTISEMENT
Article continues below this ad
Following these performances, he was the undisputed #1 overall pick, and he was picked by the New Orleans Hornets (now Pelicans) in 2012. The Pelicans weren't able to surround him with a squad that was ready to compete. New Orleans isn't the most attractive destination for free agents, so that was a factor that worked against them.
Finally, after just two playoff appearances in seven years, Davis handed in a trade request. After a whole saga that lasted from January to November 2019, Davis got his move. The Lakers came in for him, offering a ton of picks and three promising youngsters.
ADVERTISEMENT
Article continues below this ad
Upon arrival, Davis settled in quick at LA. He was the perfect partner for LeBron, and the duo gelled easily. They led the team to a first seed finish and continued this excellent form in the playoffs, too. He helped the Lakers to end their decade-old drought for a title and now will hope he can build a legacy at LA.