'I Am the MVP': James Harden Makes Bold Claim Following Game-Winning Display Against Pistons
Published 03/27/2021, 12:04 AM EDT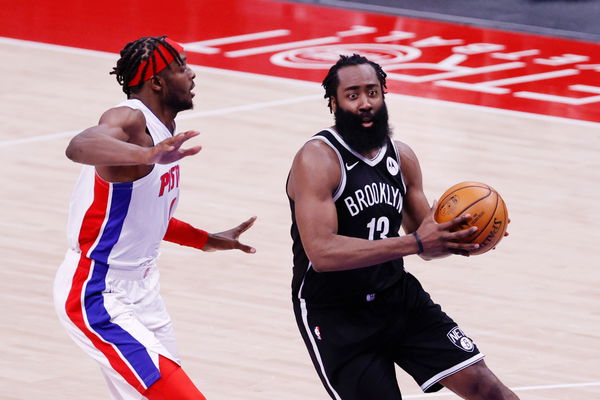 ---
---
Winning games with just three players scoring double digits isn't easy. But when one of those three is called James Harden, that becomes a lot easier. Tonight, he led the Brooklyn Nets to a close win over the Detroit Pistons with an MVP-worthy performance.
ADVERTISEMENT
Article continues below this ad
He scored 44 points while shooting 14-30 from the field and 4-11 from three. But that wasn't all. He grabbed a ridiculous 14 rebounds and also had eight assists to complete a superb game-winning display. The Nets were still missing Kyrie Irving and Kevin Durant, but Harden ensured the win even in their absence.
During the post-game interview, Harden was asked if he deserves to be in the MVP conversation. And to everyone's surprise, Harden replied, "I feel like I belong there, I feel like I am the MVP!"
ADVERTISEMENT
Article continues below this ad
While a few may feel that the response was arrogant, Harden has earned the right to feel that way.
Why does James Harden feel he is the MVP already?
The Nets have had a lot of players missing over the season so far. Irving and Durant have missed a lot of games, but their absence doesn't reflect on the standings because of Harden's MVP level effort.
They are just 1.5 games behind the top seed, with Durant missing 26 games and Irving missing 14.
Harden is leading the league in assists with 11.2 per game and is 11th in scoring with 25.8 points per game. Those are insane numbers for someone playing alongside two other MVP-caliber players.
His arrival in Brooklyn is what made them the favorite for the title. Before he came, the Nets had lost six out of their 13 games. And with Harden, they have lost just seven out of their 31 games. That shows the impact he has made and how he has elevated the team since his arrival.
ADVERTISEMENT
Article continues below this ad
Despite this, the NBA's official MVP ladder only ranks him as sixth, behind Nikola Jokic, Giannis Antetokounmpo, Damian Lillard, LeBron James, and Joel Embiid. The least he deserves is to be in the top five, if not the top three. But Harden will just use this as motivation to further improve and lead the Nets to the top spot.
Durant might be a better player overall, but Harden is the most important player for the Nets without a doubt.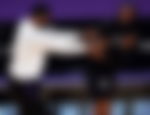 ADVERTISEMENT
Article continues below this ad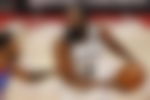 Trending Stories