'Scary for the Rest of the League': Steve Kerr Serves Warning Regarding Kevin Durant's Return to Action
Published 12/22/2020, 12:15 AM EST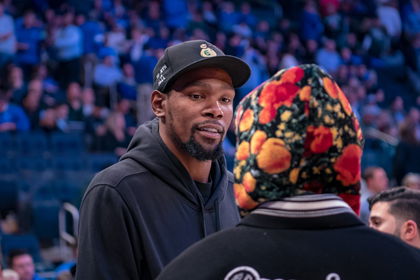 ---
---
The Brooklyn Nets signed Kevin Durant last year, despite him being injured. They took the risk that their rival New York Knicks didn't want to, and it looks like it is going to pay off soon.
ADVERTISEMENT
Article continues below this ad
After over a year of absence, Durant has finally returned to action in the NBA preseason. He looked like he hadn't lost a touch and seemed comfortable on the court. Watching him closely is former coach Steve Kerr, who said Durant looks like he hasn't missed any time.
"I saw the Boston game the other night, which was kinda scary for the rest of the league," Kerr said. "More than anything, I was thrilled to see Kevin look exactly the same."
ADVERTISEMENT
Article continues below this ad
The 2014 MVP dropped 15 points in the first game against the Wizards and shot 5-12 from the field. But in his second game, he announced he was back to business. He had 25 points while shooting 9-16 from the field and also had three blocks.
Steve Nash wants Kevin Durant to stay cautious
While Durant may have convinced Kerr and the rest of the league that he is back, Nets coach Steve Nash wants to take it easy. He said that it was unsure if Durant was fully fit yet. He said, "This is tough for me to actually put a number on. It's really hard. But he's in the 90s, for sure. Whether it's 90 or 99, I don't know."
The common notion is that Durant relies on shooting for his offense so the injury wouldn't change his game a lot. But during the Celtics game, he showed his agility and caught the defender napping multiple times as he blazed past them. So along with his shooting, his athleticism also looks as good as it was previously.
ADVERTISEMENT
Article continues below this ad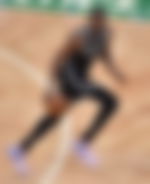 With Durant on the team, the Nets will be aiming to win their first championship. They have made multiple NBA Finals appearances but have come back empty-handed each time. In Durant and Kyrie Irving, they have a championship DNA duo who know what it takes to win.
According to the NBA GMs survey, the Nets are ranked as the second-best team in the Eastern Conference. So Durant and co will be eager to prove them wrong and win the Conference title and then challenge for the title.
ADVERTISEMENT
Article continues below this ad