'Build a Consistent Winner': Michael Jordan Reveals Ambitious Goals for Charlotte Hornets
Published 03/05/2021, 5:30 AM EST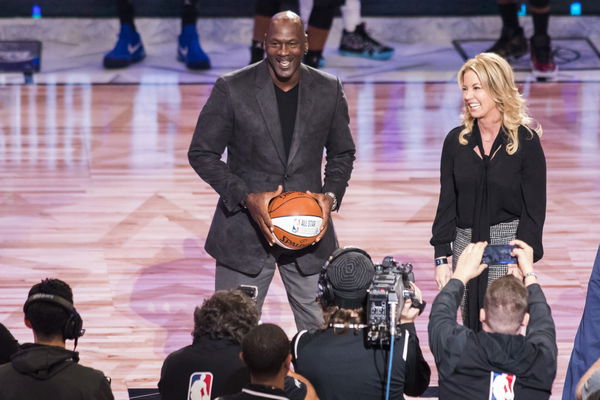 NBA fans ridiculed Michael Jordan and the Charlotte Hornets after their off-season moves. They got off to an impressive start by drafting LaMelo Ball; however, the 'overpaid' signing of Gordon Hayward brought down the expectations for an improved season.
ADVERTISEMENT
Article continues below this ad
However, as the NBA heads for the All-Star break, the Hornets are in a comfortable playoff position. They hold the 7th spot right now and have a 17-18 record. The overpaid Hayward is arguably having his best season, while LaMelo is enjoying a ROTY campaign.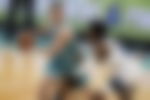 Although it is still early in the season, owner Jordan is proud of his team. And he is expecting more in the coming seasons and wants to build Charlotte into a prime destination for players.
ADVERTISEMENT
Article continues below this ad
"Our goal is to build a consistent winner and have free agents look at our program, just like Gordon (Hayward) did this offseason," Jordan said.
"It's not just about Melo. It's about our group of young, talented players, our coaching staff, and our entire Hornets organization. All of those factors, along with Charlotte being a great city, will make us become a destination."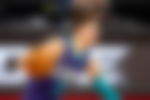 Can Michael Jordan and the Hornets break their 5-year run without a playoff appearance?
The last time the Hornets made the Playoffs was back in 2015-16. They won 48 games in that season and finished as the 6th seed in the East.
Despite a valiant effort, they fell to the Heat in the first round after taking the series to 7 games. They have come close to making the Playoffs finishing 9th twice, but this could be the year they end their barren run.
Another record that they will be looking to break is their lack of a playoff series wins in almost 2 decades. The last time the Hornets advanced beyond the first round was in the 2001-02 season.
ADVERTISEMENT
Article continues below this ad
That could be tougher to achieve, but this Hornets team is already proving they can go beyond expectations.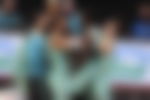 Along with the arrival of Ball and Hayward, Terry Rozier's form has also been crucial for their success. He is quietly averaging 20 points per game and has had a few clutch displays as well. They have 7 players averaging double digits in points, which shows how determined the whole team is this season.
ADVERTISEMENT
Article continues below this ad
The Hornets are have become one of the most exciting teams, and fans will be eager to watch them in the postseason as well.