'Can Never Replace': Toronto Raptors' Nick Nurse Opens up on Serge Ibaka and Marc Gasol's Departure from the Team
Published 12/03/2020, 8:00 AM EST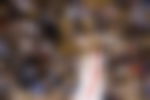 ---
---
The Toronto Raptors lost two of their powerful pieces during the off-season. Veteran bigs Marc Gasol and Serge Ibaka both departed for the LA teams, after having been an important part of the Raptors' 2019 NBA title run.
ADVERTISEMENT
Article continues below this ad
Coach Nick Nurse recently spoke about how they were invaluable to the team, and that they would be missed in Toronto. He said:
"You guys know how much I love Marc and Serge. How much they did for us, you can never replace what we went through with those guys. They were a joy to coach; they were great players…. Everybody knows how great they were for the organization. Obviously, we got the title and another great season out of them and we're gonna miss them."
ADVERTISEMENT
Article continues below this ad
Two pillars of the Toronto Raptors frontcourt
After being drafted by the SuperSonics/Thunder, Ibaka was later traded to the Magic. After playing just 56 games with them, the Magic traded him to the Raptors. From being reputed for his defense at OKC, 'Iblocka' turned into a two-way threat, with his outside shooting.
During his three and half seasons with the Raptors, Ibaka averaged 14.2 points and 7.4 rebounds per game, while shooting 35% from three. Ibaka was a starter initially, but in the previous season, he became a powerhouse off the bench for them.
Gasol arrived in Toronto midway during the 2019-20 season when the Raptors traded away C. J. Miles, Jonas Valančiūnas, Delon Wright, and a 2nd round pick to get him. His offensive role decreased considerably, but he was their pillar on defense, who could occasionally shoot from three. He averaged 8.1 points and 6.4 rebounds per game and shot an impressive 40% from three.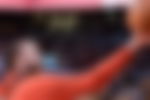 Have the Raptors found appropriate replacements?
After losing both of them in the same off-season, the Raptors were able to get a replacement only for Gasol. They brought in Aron Baynes, who had come off a career year with the Phoenix Suns. He will fit perfectly into the role Gasol had.
ADVERTISEMENT
Article continues below this ad
But the lack of a proper replacement for Ibaka could hurt them. While it was always going to be tough to replace someone with that skill set, they have brought in Alex Len to increase their frontcourt depth. He can occasionally shoot, but will mostly be a lower-end rotational player.
The Raptors will be expecting to have another deep playoff run and will also prepare for the 2021 Free Agency.
ADVERTISEMENT
Article continues below this ad