'Can't Guard Giannis': Bucks Troll Lakers' Andre Drummond and Anthony Davis During Blowout Win
Published 04/01/2021, 1:12 AM EDT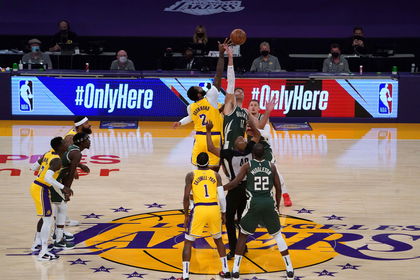 ---
---
The Los Angeles Lakers are not the same team without LeBron James and Anthony Davis. They signed Andre Drummond who was expected to fill in for the injured stars, but it hasn't gone well so far for him either. He made his debut tonight against the Bucks, which didn't go as planned.
ADVERTISEMENT
Article continues below this ad
Not only did they end up losing, but Drummond also got injured. If that wasn't bad enough, the new arrival was also subject to trolling from the Bucks' official Twitter account.
During the second quarter, Bucks' Giannis Antetokounmpo went 1v1 against Drummond in the paint. The Greek Freak performed a pump fake, and the Lakers center took the bait. Giannis then slammed home the dunk on Drummond and got two easy points for the Bucks.
ADVERTISEMENT
Article continues below this ad
So the Bucks Twitter account wrote, "Even the new AD can't guard Giannis," simultaneously taking a dig at both Drummond and Anthony Davis, who is often compared to Giannis.
Forgetful debut for Lakers' Andre Drummond
Going from a tanking team to a contending team is always a big jump. So Drummond had a lot of expectations coming in as a new addition. But he had the worst Day 1 he could have imagined.
He played 14 minutes after starting at the center spot. He managed just 4 points, 1 rebound, and 1 block, while shooting a poor 2-6 from the field, gave up 3 turnovers, and had 4 personal fouls.
The 6'10" star didn't even get a chance to redeem himself in the second half, after injuring his toe and exiting the game.
ADVERTISEMENT
Article continues below this ad
Coach Frank Vogel didn't understand how Drummond hurt himself. But he said the 2-time All-Star wasn't comfortable. "I don't know if he got stepped on or whatever, but it was really bothering him," Vogel said. His X-Ray was negative so there is no fracture, but there will be another evaluation for him tomorrow.
It is a big blow to the Lakers who are already dealing with an injury crisis. Drummond's arrival was supposed to soften the blow, but this makes it worse.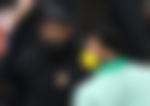 They now return to action on Friday, against an in-form Kings team. They have won 7 of their last 9 games, and will pose a serious threat to the Lakers. If they're unable to improve, they are likely to get their second loss in a row.
ADVERTISEMENT
Article continues below this ad