'Champion in Life': Former NBA All-Star Hits Out at Stephen A. Smith Over Russell Westbrook Criticism
Published 04/07/2021, 11:02 PM EDT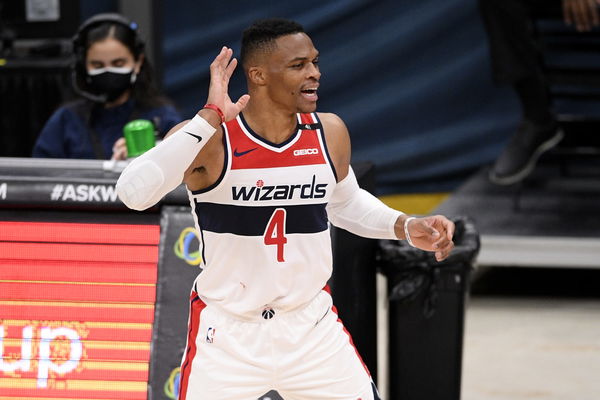 ---
---
The NBA championship is the ultimate honor a player in the league can have. However, not everyone is lucky enough to win a ring. A lot of all-time greats have had a ringless career, but that doesn't make them unsuccessful. Washington Wizards' star Russell Westbrook was recently criticized for not winning a ring, but he was unfazed.
ADVERTISEMENT
Article continues below this ad
NBA analyst Stephen A. Smith talked about how Westbrook needs to win a championship. But the former MVP didn't care about his remarks.
"I was a champion once I made it to the NBA," was his response.
ADVERTISEMENT
Article continues below this ad
Former NBA All-Star Kenyon Martin has also joined in to support the Brodie. And he did that while calling out Smith. He said, "Awards don't validate whether you're successful or not. Like Russ said, when he got drafted, he was a champion already. Champion in life. So who gives a f*ck about a championship?"
Less than 5000 people have made it to the league since its inception in the 1940s. So, for a player like Westbrook, coming from the streets and entering the NBA was like a championship in itself.
Kenyon Martin hits out at Stephen A. Smith for bashing NBA players
After speaking about how a championship isn't the only decider for success, Martin hit out at Smith.
He said, "You a clown bruh. I really be trying to hold my tongue and not say sh*t about people and situations. It irks me for you to sit up there constantly, day in day out, and try to bash people when you ain't played at this level. You're a journalist. You haven't played one minute in the NBA or high D1 schools."
Martin also accused Smith of just bothering about how much money a player is making. He then recalled a similar situation from the early 2000s where Smith was talking about how much money Martin should be asking for. So Martin had to speak to him, face to face, to ask him to stop talking about him.
Russell Westbrook: One of the best players of his generation
ADVERTISEMENT
Article continues below this ad
Although Westbrook hasn't won a ring, he has still had a lot of success in his 13-year career so far. He was also a star back in the NCAA and translated the hype into the NBA as well. Westbrook is a nine-time All-Star, nine-time All-NBA, two-time scoring champion, two-time assists leader, and also an MVP.
That's more than what the majority of the players have won. Westbrook is certainly going to be a Hall of Famer, and he will not be deterred by the absence of a championship ring.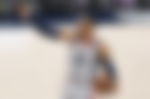 ADVERTISEMENT
Article continues below this ad