Actor John Cusack Reveals Why Michael Jordan Developed His Iconic Fadeaway Shot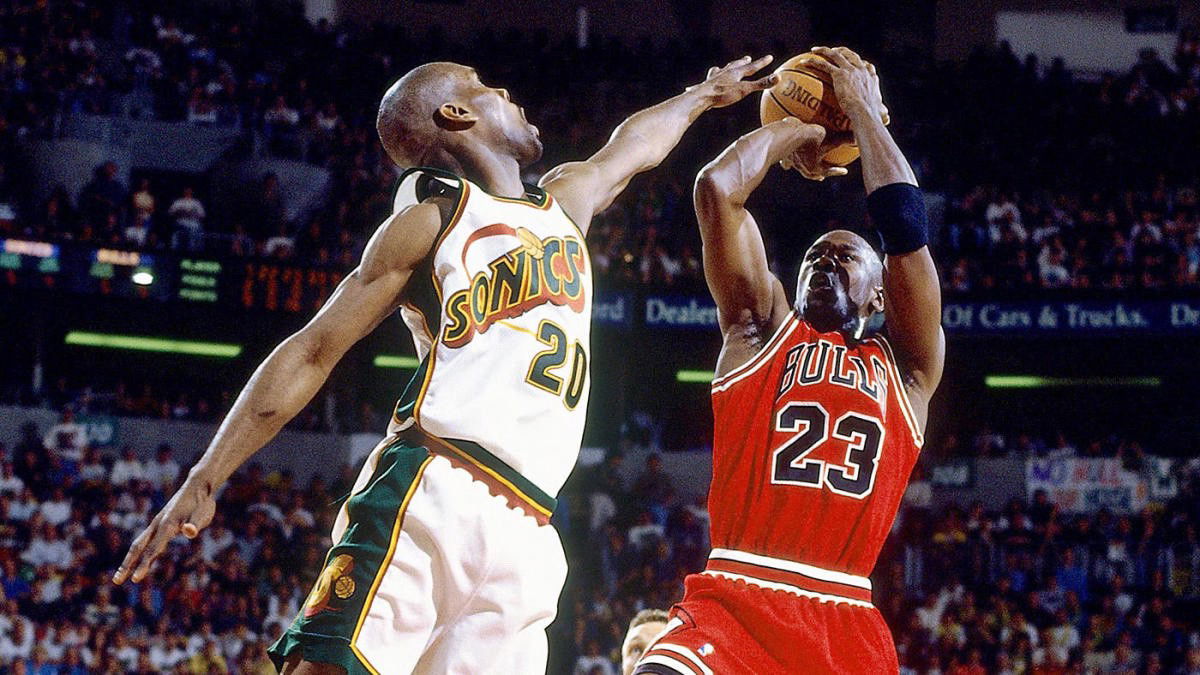 When one thinks about the fadeaway jump shot, a picture of Michael Jordan or Kobe Bryant comes to mind. It was the most iconic move in Jordan's arsenal and it was almost unguardable, even for the best defenders.
While making an appearance on the Jimmy Kimmel show, Jordan's friend, actor John Cusack, spoke about why Jordan started this move.
Cusack first said that any time Jordan was asked about the toughest defender he's faced, he would say Kevin McHale without hesitating. Cusack said, "That's why he developed his fadeaway jump shot, it was to get away from Kevin McHale."
ALSO READ- Legendary Writer Explains Why Michael Jordan is the G.O.A.T. Over LeBron James
Despite being 6'10, McHale reportedly had a freakish 7'5″ wingspan; therefore, he could contest almost any shot. But Jordan, being one of the most offensively gifted players, found a way to counter that.
He may not have invented the fadeaway, but he perfected it against the toughest of defenders like McHale.
Michael Jordan and his biggest weapon- the fadeaway
Tracing the origins of the fadeaway can be tough. According to The Ringer, this shot has its origins in the early 50s or 60s when Oscar Robertson and Wilt Chamberlain took the court. But Jordan took it to the next level.
It was already a challenge for defenders to keep up with Jordan because of his elite athleticism and his mid-range prowess. So when he perfected the fadeaway, those defenders stood a lesser chance to guard him.
After he retired, Kobe Bryant, his successor, made this shot his personal weapon too. Bryant idolized Jordan, so he had to learn the fadeaway as well.
His rendition was almost as good, although Jordan made it look effortless. Just like Jordan, the fadeaway was the most iconic weapon in Kobe's arsenal as well.
ALSO READ- "Crazy Enough To F**k With Me": Matt Barnes Reveals Kobe Bryant Called Him to Join Lakers After Ugly Fake Pass Incident
2011 NBA champion Dirk Nowitzki also had his own version of the fadeaway. His one-legged version wasn't as pretty as the Kobe or MJ version, but it was just as effective.
Although Michael Jordan didn't start it, he inspired many players in the league to replicate him. Among current players, LeBron James and Carmelo Anthony can pull off an effortless fade away anytime they want.
As a fan, one can hope this shot doesn't 'fade away' from the game and stays in the future too.