"Geeked To Be Around": Rapper Common Recalls His Meeting With Michael Jordan as a Kid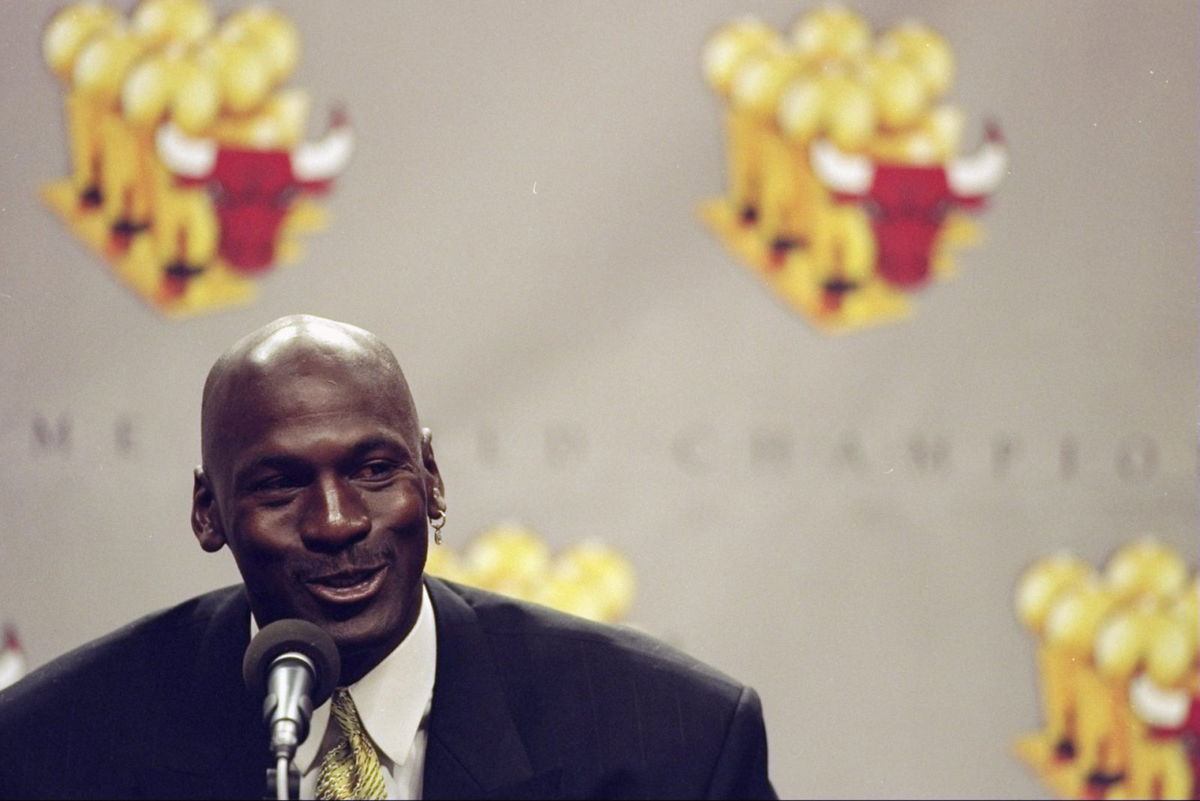 Right from the time he entered the league, Michael Jordan has had an immense fan following. Chicago-born rapper Common recently revealed how he was excited to be around Jordan, back when he was a ball boy with the Bulls in the 1980s.
"My father played in the ABA and Rod Thorn was one of his teammates," he said on the All the Smoke Podcast. "Thorne was the general manager for the Bulls and he said 'write a letter you'll get the job.'
"So I was there when Mike first came. I used to get gym shoes and I'd be selling them and giving them to my teachers. I had a pair of Air Jordans, some of the first Jordans that he signed them. It was an incredible experience. I was just geeked to be around all that when Mike first came."
Common also mentioned how Jordan wasn't allowed to listen to Whodini when he first came in. He said, "Mike was playing Whodini (on his radio) during one of the first exhibition games and they were like you can't play that music. Then after that first game, he could play whatever he wanted."
ALSO READ – Throwback: When Coach K Sent a Letter of Disappointment to Michael Jordan For Rejecting Duke
When Common tried to con kids with a Michael Jordan autograph
The rapper later talked about how people would ask him for Jordan's autograph since they knew he was working with the Bulls.
He said, "These kids asked me to get an autograph and I said ok I'll do it for $5. So I went and took it down to Mike and said can you get me this autograph. (But) he told me to sign it. So I signed it and took it to the kids. The kid looked at it and was like, 'Man this ain't Michael Jordan.' Because I spelled Michael wrong. So I obviously didn't get my $5."
That wasn't Common's only tryst with the NBA. He has made eight appearances in All-Star Celebrity games and earlier this year; he walked away with the MVP trophy.
Both Common and Jordan are icons of the city for their contributions across multiple fields. In a city that had never seen silverware in the NBA, Jordan broke that streak and brought six titles to the city. Although he was born in New York, Jordan will forever be a hero to the Windy City.
Get notified about breaking news and watch highlights on the go; join the Arena on NBA Hoops