Clippers' Kawhi Leonard Debunks Hilarious Rumor About His Obsession Over Apples
Published 12/17/2020, 7:29 AM EST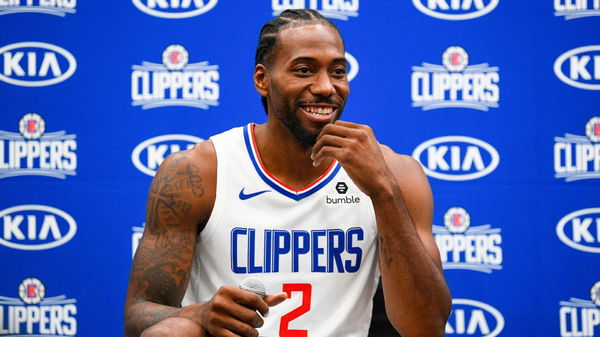 ---
---
Clippers star Kawhi Leonard is a serious professional, to say the least. Unlike other NBA players, 'The Claw' has never been the most vocal about his life and stories surrounding him.
ADVERTISEMENT
Article continues below this ad
A crazy rumor appeared about Kawhi a year back, regarding his love for red apples. According to the rumor, he ate 12 apples in a Spurs' team dinner after saying "Apple time, apple time."
ADVERTISEMENT
Article continues below this ad
Kawhi recently made an appearance in the Jimmy Kimmel show. When Kimmel asked the 2019 Finals MVP whether the story was true, Kawhi debunked the story and said, "Who came up with that story? No! I do have an apple tree in my house, but I did not get any to dinner."
After a disappointing 2019-20 season, where they were ousted by Denver Nuggets in seven games, Kawhi and Co. will be ready to make a statement this season. They start their season on December 22, as they face their city rivals Los Angeles Lakers.
Will Kawhi Leonard sign the contract extension with the Clippers?
When Kawhi Leonard and Paul George signed with the Clippers, the team instantly became the favorites for the title. But after their devastating playoff run, there have been several doubts if their stars will stay.
Paul George shocked everyone as he signed a 5-year contract worth $225 million, making a statement that he wants to have another go at the title. Now everyone is eager to see what will be Kawhi's move. Will he will sign a contract extension or opt out of his player option?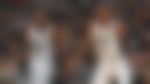 ADVERTISEMENT
Article continues below this ad
'The Claw' still has a year on his contract and will have another go for the title this year. With the newer signings, the Clippers are a much deeper team but still haven't addressed their much needed problem area where they need a starting point guard.
The Clippers will hope that Paul George can step up. George has been vocal about chemistry issues in the team and how he got little time to practice. If George can return to his 2017-18 form, the Clippers will be the biggest problem to the champions.
However, if the Clippers do not perform up to the mark, Kawhi might opt out of his contract and officially become a free agent next season. A player of Leonard's capability will certainly be on every team's radar.
ADVERTISEMENT
Article continues below this ad
It is a make or break season for the Clippers. If they can at least reach the Western Conference finals, Kawhi might sign the extension with the team. If they don't, they might surely lose a star.