Coach K Picks His Favorite Between Michael Jordan's Dream Team and Kobe Bryant's Redeem Team
Published 10/19/2020, 12:30 PM EDT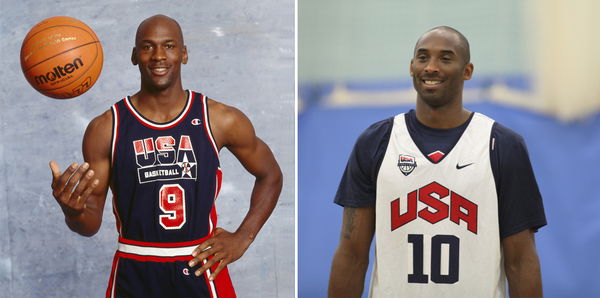 The Dream Team and the Redeem Team are two of the greatest squads assembled by American basketball. Both teams had some of the best NBA players of all-time. So it is a tough decision to choose the winner between Michael Jordan and the Dream Team or Kobe Bryant and the Redeem Team.
For Mike Krzyzewski, it was an easy choice. Since he has worked with both teams, Coach K was asked which one he would choose between the two on JJ Redick's podcast.
Without any hesitation, he said, "The Dream Team. They weren't all healthy in '92… But in their prime, you're talking about 11 Hall of Famers." 
ADVERTISEMENT
Article continues below this ad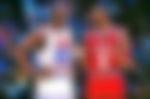 Coach K talks about how the Dream Team changed the NBA
Coach K then spoke about the impact of the Dream Team on basketball in the country. He said: "That was the first time that the NBA came to the Olympics. That was the visionary moment by David Stern and the NBA.
"It was an atomic bomb for the global world of basketball. Those guys were rock stars there. They were such gentlemen, they represented us so well.
"The NBA of the eighties built the NBA of who you are today. We didn't have a culture for USA basketball. They brought their culture to USA basketball for that moment."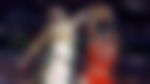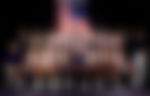 Would Michael Jordan and the Dream Team win in this matchup?
Coach K later said that some younger fans don't realize how good the Dream Team players were back in the day. He said, "Whatever starting five you pick of all time (NBA players) there are a few (of them) on that team.
"Maybe some of the younger people today don't know how good Magic or Bird was. Even Jordan."
Michael Jordan, Larry Bird, and Magic Johnson are three players that a lot of people would include in the Top-10 players of all time. The Redeem Team also has two such nominees with LeBron James and Kobe Bryant.
ADVERTISEMENT
Article continues below this ad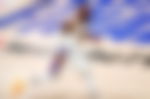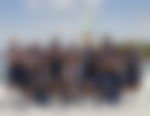 But while comparing individual matchups, the biggest mismatch is when it comes to comparing the big men. Charles Barkley against Chris Bosh and Patrick Ewing against Dwight Howard seems unfair. That is a battle one would expect the Dream Team to win easily.
ADVERTISEMENT
Article continues below this ad
As for the Redeem Team, they have age on their side. Magic Johnson had already retired from the NBA while 35-year-old Larry Bird announced his retirement just after the Olympics.
There are many variables involved in this battle, and both sides can have an argument. This remains as one of the best hypothetical matchups in basketball.