CONSISTENCY: LeBron James Reaches 1000 Games with at Least 10 Points Scored
Published 12/30/2020, 10:30 PM EST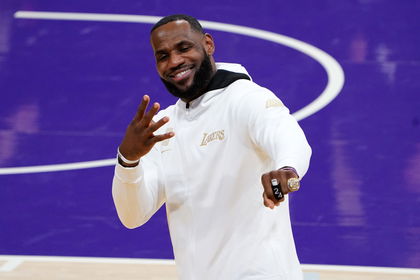 ---
---
Celebrating a birthday by setting an NBA record isn't for everyone, but LeBron James has always been exceptional. On his 36th birthday tonight, he has once again entered the record books.
ADVERTISEMENT
Article continues below this ad
With yet another double-digit in points, LeBron becomes the first player in NBA history to have 1000 consecutive games with at least 10 points scored. He leaves behind Michael Jordan who had a streak of 866 games and Kareem Abdul-Jabbar who had a streak of 787 games.
ADVERTISEMENT
Article continues below this ad
LeBron has been the poster boy for longevity in the NBA, so this record is perfect next to his name. His streak began in January 2007 and has been going strong for over a decade now. In his career, LeBron has recorded just eight games with less than 10 points. So in the regular season, LeBron has a mere 0.6% games without scoring double-digit points, and that is phenomenal.
LeBron James: Icon for consistency
Over his 18 year career, LeBron has been champion, MVP, scoring leader, assists leader, and a lot of other things. But his most important asset to any team he plays for is his consistency. Whether it's a super team or a subpar team, LeBron has always stepped up as their best player.
His consistency is not just restricted to the regular season. In the 260 games he has played in the playoffs, he has recorded just two games without double-digits in points, once in 2011, and once in 2014. Unsurprisingly, his team lost both of those games when he underperformed.
ADVERTISEMENT
Article continues below this ad
Last season, in his 17th season in the league, he finished 2nd in the MVP race despite being 35. Although he hasn't won the award since he was 28, he has consistently been one of the top candidates for it. If he is able to win the award this season, he will become the oldest player in NBA history to win an MVP. The current record is held by Karl Malone and Michael Jordan, who were 35 when they won it.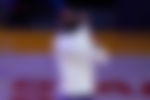 Bron's aim has always been to help the team win. So it is unlikely that he will be aiming to win the MVP, but it is more likely that he will help his teammate, Anthony Davis, by elevating his performance to challenge for the award. Few teammates could do that. This is one of the reasons Bron is one of the greatest to ever play the game.
ADVERTISEMENT
Article continues below this ad