'Consistent for 18 Years': Giannis Antetokounmpo Feels LeBron James Does Not Get Enough Credit
Published 03/10/2021, 5:00 AM EST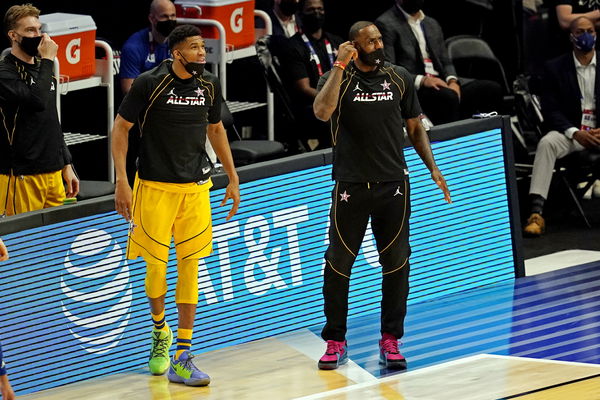 ---
---
After two years of competing against each other at the NBA All-Star games, LeBron James and Giannis Antetokounmpo finally teamed up this season. Two of the best players in the league teaming up is always fun to watch. And they didn't disappoint either, after winning the 2021 All-Star game.
ADVERTISEMENT
Article continues below this ad
Following this team-up, Giannis was wondering how LeBron is still the best player in the world in Year 18. He said, "It's interesting to me how LeBron is still in one of the best shapes of his life and being the best player in the world and still be in Year 18. That's really interesting. I want to know how."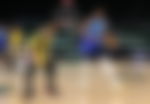 Similar to LeBron, Giannis is also an athletic freak. Both of them rely on their athleticism a lot on the court, especially Giannis. So he is impressed how despite being playing for almost two decades.
ADVERTISEMENT
Article continues below this ad
One of the reasons why LeBron is still fit is because he spends a lot of money on his body. A few years, it was reported that LeBron spends around $1 million to keep his body in top-shape. While other players choose to spend their money elsewhere, LeBron is investing in his own body, and after dominating even at 36, it is certainly paying off.
Giannis Antetokounmpo praises LeBron James for his consistency over the years
A lot of players in the league receive praise for being consistent. Some are consistent throughout the season, while some are for a few years. But LeBron has been doing it for 18 years. Giannis feels the Lakers star deserves a lot more credit than he gets for this.
"He's been consistent for 18 years," Antetokounmpo said. "He's always there, he's always showing up, he's unbelievable. He obviously gets credit, but I think we've got to give him even more credit. Doing it for 18 years, guys, that's hard."
ADVERTISEMENT
Article continues below this ad
LeBron's consistency goes beyond just one or two statistical columns. Night in night out, he is the best player for the Lakers on both ends. He leads them in scoring and assists and has also led them in rebounds often. Very few players can be dominant across the board like him.
Being the best player in the league at 36 is no joke, and LeBron is doing that in style.
ADVERTISEMENT
Article continues below this ad