'CP3 PointGod!': LeBron James and Others React to Phoenix Suns Thrashing Win vs Bucks in NBA Finals Game 1
Published 07/07/2021, 12:05 AM EDT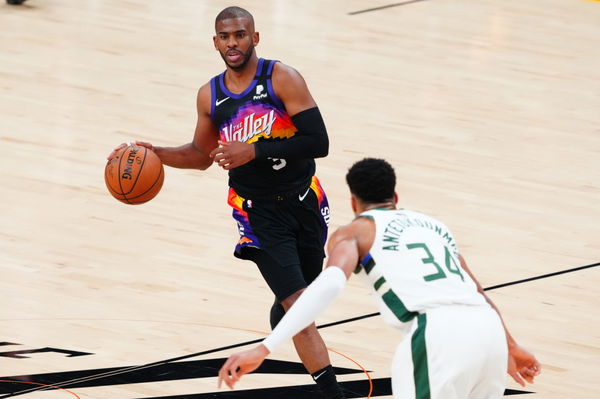 ---
---
The Chris Paul led Phoenix Suns had Game 1 in their grabs from the ninth minute onwards when they stole their first lead. Apart from a struggling Jae Crowder, the Suns seemed to have everything working for them. As a result, they took a clear 118-105 Game 1 victory and a huge psychological advantage.
Milwaukee Bucks were not as impressive as the Suns were when it came to clearing the margins. If anything, Mikal Bridges converting shots with ease was yet another contributing factor to the Suns' dominance. But hands down, no one was as good as Chris Paul on the high intensity Tuesday night. 
LeBron James, Jamal Murray, and others react to Phoenix Suns' Game 1 win
Monty Williams must be very elated with how his unit performed on their finals opener. Although Devin Booker looked rusty from the three-point range (1/8), he still helped Chris Paul with charging the offense. Moreover, DeAndre Ayton's effecient shooting, that has been a case throught in the playoffs, stood steady in Game 1 with his 22-point double-double at 80% field shooting.  The monster was just one rebound shy of an unthinkable 20-20 game.
One such effort called for praise from elsewhere and stars like LeBron James became the frontrunner on showering applaud –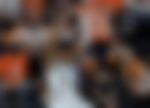 A Chris Paul showdown like none other
A sequence that became the craziest Q3 highlight was Chris Paul going for a rare 4-point play. As the veteran point guard dribbled clear of center Brook Lopez, his successful three-point attempt saw the latter hitting his ankle. The 36-YO dropped on the floor and that gave Brook his first flagrant while costing them four points after a successful FT. 
While CP3 was cooking, Giannis Antetokounmpo was struggling with his offensive scoring. The Greek Freak managed just 3 points in Q3 (7 in Q4) and that allowed the Suns to stay ahead of the curve. If not for Khris Middleton's 11 closing points, the Bucks would stare at a horrendous deficit which wasn't the case. Yet, their fourth quarter comeback failed to save them as Khash Money's 29-point effort went in waste.
With CP3 producing a game-high 32 points, do you see anyone stopping the veteran in Game 2? Help us know in the comments below.
Watch this story – Giannis Antetokounmpo's Most Heated Moments Over the Years