"BANG BANG": LeBron James, Stephen Curry, and Other NBA Stars React to Luka Doncic's Epic Game Winner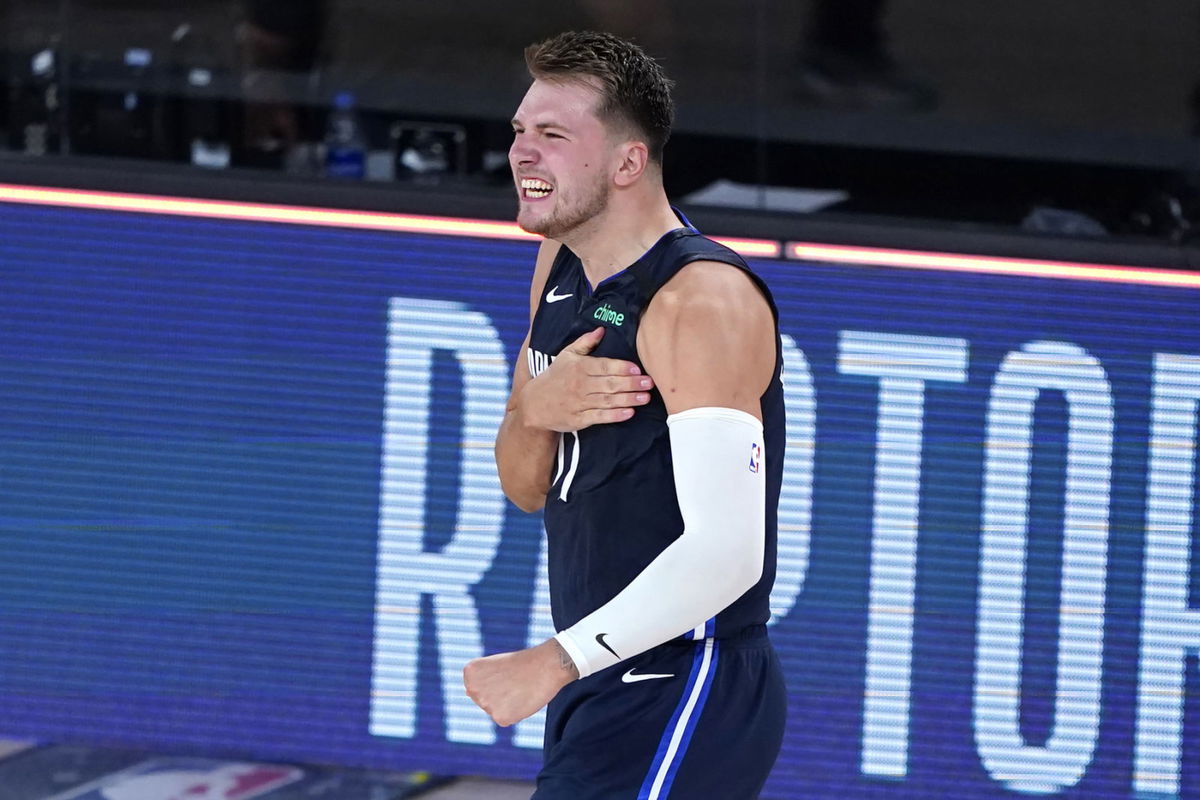 The Dallas Mavericks came into Game 4 with their main player battling an injury. In the previous game, Luka Doncic suffered an ankle injury and barely played 29 minutes, which eventually led to a Mavericks loss. Last night they were also without their second-best player in Kristaps Porzingis, who was out of the game due to knee soreness.
But despite this, Doncic took on the challenge himself. He went ballistic, putting up 43 points, 17 rebounds, and 13 assists. The broken records were the icing on the cake, and the buzzer-beater over Clippers' Reggie Jackson was the cherry on top of the icing. With this brilliant performance, not only did he send fans wild, but also his colleagues from the NBA.
Among the first to tweet was Lakers star, LeBron James. Although Zion Williamson may be hyped as the successor to LeBron in the NBA, many believe Luka is the rightful heir to King James.
BANG BANG!! In my *Mike Breen voice

— LeBron James (@KingJames) August 23, 2020
Fellow recipient of the rare Mike Breen double bang, Stephen Curry was also blown away by Luka's magic.
sheeesh @luka7doncic thats ridiculous…BLOUSES!!!

— Stephen Curry (@StephenCurry30) August 23, 2020
Luka Doncic: Turning rivals into fans
The runner-up for the Rookie of the Year behind Luka last year, Trae Young also praised the Slovenian magician.
Different💯 @luka7doncic

— Trae Young (@TheTraeYoung) August 23, 2020
We're Sophomores. It's all Love. We Chasing the Greats. Not each other. 💯 @luka7doncic #KeepKillin

— Trae Young (@TheTraeYoung) August 23, 2020
Among the other NBA stars who appreciated was former Spurs legend Manu Ginobili, who admitted to being a fan of the 21-year old.
🇦🇷Increíble! Este chico es increíble! 43/17/13 en playoffs con 21 años. Métele también el triple ganador. 🤦🏻‍♂️ #LukaFan ✋
🇺🇲 This kid is unbelievable! 43/17/13 in playoffs against a great team and @ 21 years old. Throw in a buzzer beater, too! Nuts! #LukaFan ✋

— Manu Ginobili (@manuginobili) August 23, 2020
Following Porzingis' ejection in the first game, the Mavericks couldn't maintain their momentum and eventually lost. But despite him not playing a single minute tonight, Doncic, with the help of an inspired Trey Burke and Tim Hardaway Jr, got better of the Clippers in over-time.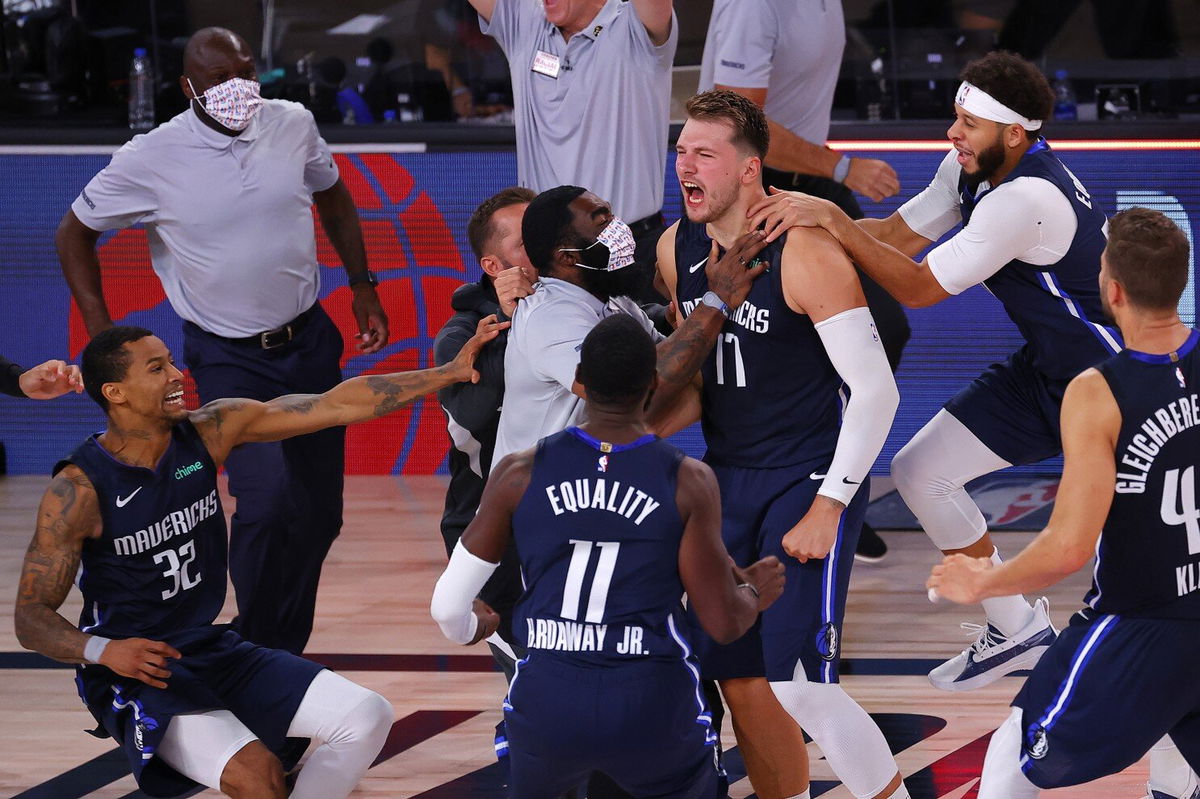 So far in the series, Luka is averaging almost a sensational triple-double. 31.5 points, 10.5 rebounds, and 9.8 assists as he displays world-class performances every other night in his first-ever playoff series. The Mavericks will be heavily relying on him yet again, as they take on the Clippers in the crucial Game 5 clash tomorrow night.