Mavericks' Luka Doncic Overtakes Lakers Legend to Set Another NBA Playoffs Scoring Record
Published 08/20/2020, 1:33 AM EDT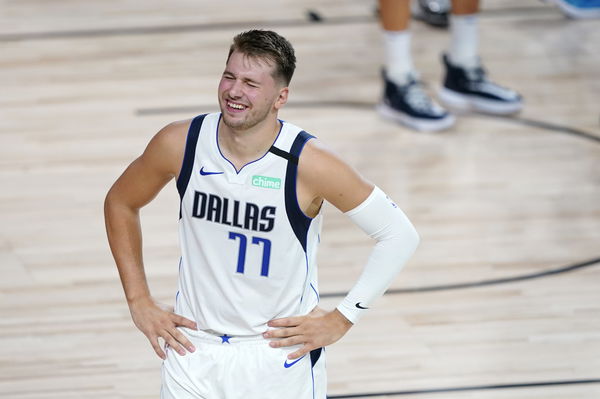 The Dallas Mavericks overcame the LA Clippers tonight to fight their way back into the series. Following their Game 1 loss, the determined Mavericks won by 13 points, led by their young star Luka Doncic. Despite playing just 28 minutes, he scored 28 points while shooting 8/17 from the field. And with this performance, he followed up last game's record with another record tonight.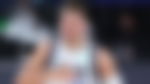 Last game, he broke the record for the highest points on playoff debut. Tonight, he surpassed Kareem Abdul-Jabbar to become the first player (since the NBA-ABA merger) in NBA playoff history to score 70 points on his first 2 career playoff games. George Mikan scored 75 in his first two playoff games for the ABA back in 1949.
ADVERTISEMENT
Article continues below this ad
Luka Doncic: Win first, records later
After the game, Doncic was asked how he felt about breaking a record again and also passing Kareem. Doncic didn't care much about the record. He said, "I mean, we got a win. That's all I care about. That's great stats, but we got a win. I knew we could get a win. We were already able to fight these guys, and we showed up today."
ADVERTISEMENT
Article continues below this ad
Even during the press conference after the first game, he didn't care about his record and was just upset he couldn't get the win. He had 11 turnovers, so he just took the blame for the loss instead. "Terrible. I had 11 turnovers. Should never have that much. I just want to win… have to do what better (about) losing the ball."
The Mavericks were winning and would have sealed out Game 1 had it not been for Kristaps Porzingis' ejection. Tonight, he played the whole game and showed what an asset he is to the team. He finished the game with 23 points, seven rebounds, and shot 3/4 from beyond the arc.
ADVERTISEMENT
Article continues below this ad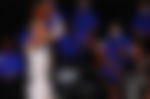 The Mavericks have the potential to win the series, but the Clippers are no easy team. There is a good chance this can be a long series, and fans are ready for this action. The two teams now battle in Game 3 on August 21, and it will be intense yet again.