'Damn Good Himself': Lakers' LeBron James Compliments Giannis Antetokounmpo After High Praise from the MVP
Published 01/22/2021, 12:23 AM EST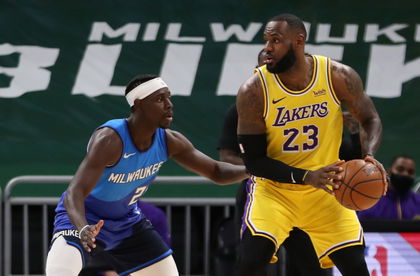 ---
---
The Los Angeles Lakers continued their nation away run, as they notched their 8th win on the road tonight. They had an unexpected loss in their previous game against the Warriors. But tonight, LeBron James was determined to not let them lose.
ADVERTISEMENT
Article continues below this ad
He had to step up tonight as they were going up against last season's best regular-season team, the Bucks. They were the #1 team thanks to an MVP and DPOY campaign from Giannis Antetokounmpo. Despite beating him for MVP, Giannis had the highest of praise for LeBron last month.
He said, "LeBron is, of course, a great opponent and I want to beat him and he is the best player in the world right now. It doesn't matter who is the MVP, he is the best. I say so, he is the best in the world".
ADVERTISEMENT
Article continues below this ad
Tonight, LeBron replied to those compliments and praised Giannis in return. He said, "Anytime you are respected by your peers it always means something. … That guy is damn good himself."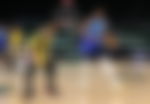 LeBron James asserts he is the King
During their last game, LeBron had a terrible performance. He shot a miserable 6-16 from the field and 2-7 from three against the Warriors, and this was one of the main reasons the Lakers lost.
So coming into tonight's game, he knew that not only were the stakes higher, but he also needed redemption. The Clippers had taken over their #1 spot in the West, so the Lakers had to maintain the pressure. With this in mind, LeBron went full throttle on offense tonight, and the Bucks had no way to stop him.
They had their best defender, Jrue Holiday, on him, but even he was rendered useless by the King. LeBron had a massive 34 points display while shooting 13-25 from the field, and 6-10 from the three-point line. He also had six rebounds and eight assists, as he did everything he could, to ensure the win.
The Lakers need him to step up like this especially due to the struggling form of Anthony Davis. All of their next five games are on the road now, so they will need to be at their best to continue their excellent away run.