'Defense Was Sh**': Lakers' Anthony Davis Gives Crude Assessment About Loss Against Spurs
Published 01/08/2021, 5:15 AM EST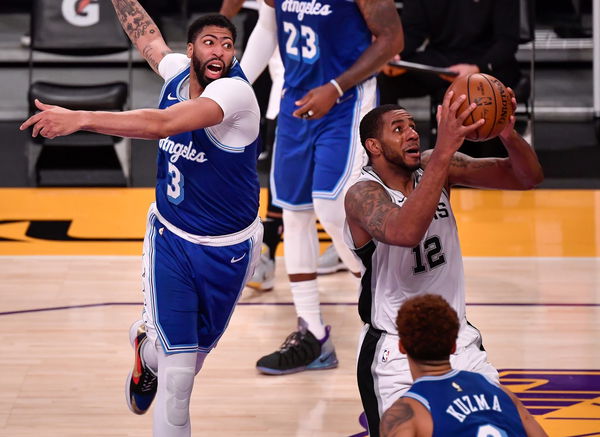 ---
---
The Los Angeles Lakers came into last night's game expecting to complete a 3/3 sweep of the San Antonio Spurs. They beat them twice already this season and were expected to repeat those performances. But it didn't go as planned for them, and the Spurs took home the nine-point victory.
ADVERTISEMENT
Article continues below this ad
Lakers star Anthony Davis had a crude, but honest assessment of how they played and why they lost. He said, "We didn't play a lick of defense. Our defense was shit tonight. That's why we lost. We messed up our coverages. We didn't do what we were supposed to do, so we can't even see if our defensive schemes worked against a stretch five… We've got to be better in our schemes coming out the gate."
The Spurs shot 16-35 from three at an impressive 45% as a team. The Lakers were clueless on how to stop that barrage and didn't show enough energy to close them out.
ADVERTISEMENT
Article continues below this ad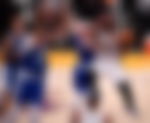 What has happened to the Lakers' defense?
ADVERTISEMENT
Article continues below this ad
Last season, the Lakers' resilient defense was one of their top qualities. Coach Frank Vogel transformed them into a team that took pride in its defense. But this season, they have been a shadow of themselves. They have looked very casual on defense, especially on the perimeter.
The Lakers have restricted their opponents to lesser than 100 points in just 3/9 games so far. It feels like their strategy isn't to get stops but to try to outscore the opposition instead. This was the same mistake they made today. The Spurs got off to a flying start due to the Lakers' poor defense, and every time they got close to getting a lead, the Spurs would race past them again.
ADVERTISEMENT
Article continues below this ad
After being in the DPOY conversations last season, Davis himself has been lackluster. The Lakers lost a lot of defense after the departures of Dwight Howard and JaVale McGee, so Davis was supposed to fill in. But that has not gone according to plan so far, and he has been disappointing.
The Lakers now play the Bulls in their next game. This should be an easy win for them, considering how poor the Bulls have been so far. It will also be a good momentum boost before they play twice against the Rockets.