Lakers Star Anthony Davis Details Why Nikola Jokic is a Tough Guy To Guard
Published 09/18/2020, 6:00 AM EDT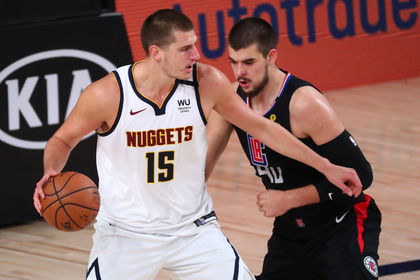 ---
---
The Western Conference Finals matchup between the Los Angeles Lakers and the Denver Nuggets is going to be the battle of the best big men in the league. Anthony Davis and Nikola Jokic taking on each other will be the highlight of the series.
ADVERTISEMENT
Article continues below this ad
Ahead of this matchup, Davis spoke highly about the Serbian during his conversation with The Athletic.
"He's a tough guy to guard," Davis said. "For me, those are always fun matchups for me because it makes me play defense. Makes me compare where I am defensively against a great offensive player. But it's always been fun for me playing against him. I get to do it for an entire series.
ADVERTISEMENT
Article continues below this ad
"A lot of ways he can beat you. He's got his own pace. He's never sped up. He is never rushed. He plays at his own pace, and it works for him. He's been very successful at that. It works for the team."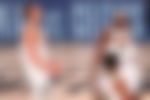 Can Nikola Jokic come out on top against Anthony Davis?
Davis' inclusion over Jokic in the All-NBA first team was met with both confusion and annoyance. Davis hasn't played center since last season and has always been the power forward for the Lakers. So him being named as the First Team center while Jokic, a natural center who also had an exceptional season gets overlooked, led to the criticism.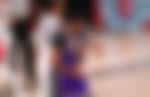 So Jokic could potentially use that to fuel his performance in this series. He has already had an amazing playoff run so far, averaging 25.8 points, 10.8 rebounds, and six assists per game, while shooting 44% from the three-point line. And surprisingly, he is also the total rebounds leader for the Playoffs with 151 so far.
ADVERTISEMENT
Article continues below this ad
During the four regular-season games between the Lakers and the Nuggets, Jokic averaged only 16.2 points and 5.7 rebounds against Davis. And in those games, Davis went off, averaging 29.2 points and 9.2 rebounds per game.
In the series against the Clippers, Jokic proved that he is not just a lazy defender. He actively boxed out and fought for rebounds, got a few crucial blocks, and protected the paint with this life. Going up against Davis, he will have to pull off something similar. Otherwise, the Nuggets' playoff journey could see a premature end.
ADVERTISEMENT
Article continues below this ad