Did Drake Facetime Raptors' Kyle Lowry During an Interview To Say Goodbye?
Published 03/24/2021, 11:50 PM EDT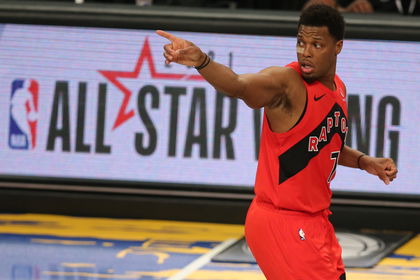 ---
---
Bidding goodbye to a player is always tough. And when they are arguably the best player in franchise history, it is a lot tougher. Tonight, six-time All-Star Kyle Lowry played in what could be his final game for the Toronto Raptors.
ADVERTISEMENT
Article continues below this ad
There have been multiple reports about Lowry leaving for weeks now. And with the NBA trade deadline tomorrow, this was possibly a farewell. During the post-game interview, as Lowry was answering questions, he received a surprise Facetime call from rapper Drake.
Drake, who is a lifelong Raptors fan, was joking about being Lowry's translator on the call. Many fans believe it was also a goodbye from him to the Raptors star.
ADVERTISEMENT
Article continues below this ad
During the interview, Lowry had a confusing response, while talking about what he wants for tomorrow's trade deadline. He said, "I don't know. I wish I could give you an (answer). At the end of the day, I'm going to have a decision & work it out & if something happens it happens, if it doesn't it doesn't. Everything happens for a reason. Right now, I don't know"
Kyle Lowry going out with a bang
If this was Lowry's final game as a Raptor, then he should be proud of himself for his performance. The Raptors were facing the Nuggets at their temporary home court in Tampa, Florida. They came with a nine-game losing streak and fans would have been expecting a tenth loss tonight.
But right from tip-off, the Raptors looked like a different team. They looked motivated and eager to grab the win. They finished the game with a massive 24-point blowout win and ended their losing streak in style.
Lowry had eight points, five rebounds, and nine assists in the 33 minutes he played. But the biggest highlight of his stat line was the outstanding 42 +/- score.
That is the highest any player has got this season, and it is also the second-highest in franchise history. That is a superb way to end his career with the Raptors.
Is this a goodbye to the Raptors?
When a player is linked with a move to leave the team, everything they do feels like a goodbye sign. As he exited the game, Lowry threw peace signs at the cameraman, which was enough to get Raptors fans emotional and assume it was a goodbye.
Kyle Lowry to the cameraman. ✌️✌️

— Hoop Central (@TheHoopCentral) March 25, 2021
ADVERTISEMENT
Article continues below this ad
If this is indeed goodbye, Lowry leaves with the assurance of knowing he is the greatest Raptor of all-time. There may have been better players than him on the team, but there is no greater Raptor than him.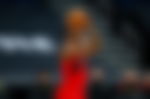 ADVERTISEMENT
Article continues below this ad