Did Houston Rockets Give up James Harden to Brooklyn Nets For a Sixth Grader?
Published 06/10/2021, 7:00 AM EDT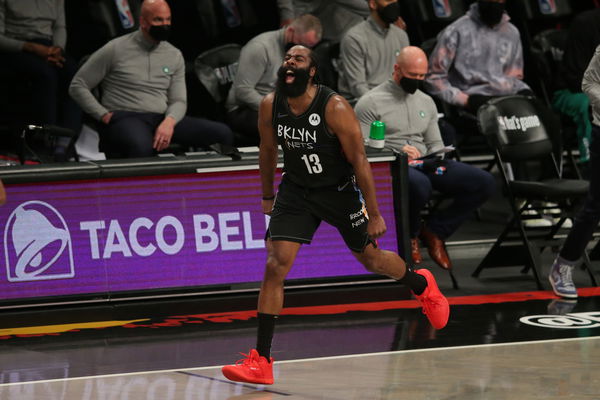 ---
---
The Houston Rockets traded for James Harden in 2012, in the hope of returning to contending. They were on a three-year streak of missing playoffs and brought in Harden to solve this crisis. They tried to build around him for almost a decade, before finally giving up earlier this year.
ADVERTISEMENT
Article continues below this ad
In January, the Rockets traded away Harden to the Nets in a blockbuster four-team trade trade. They received Victor Oladipo from Pacers, Dante Exum from Cavs and Rodions Kurucs from Nets. They also received eight first round picks up to 2027 with four being swaps. Many criticized this trade because of the low return and it only became worse when they traded away Oladipo for peanuts.
They traded away an MVP for just future picks from a top team and role players. Or as Ben Cohen from the Wall Street Journal pointed out, the Rockets essentially traded for a player who is currently a sixth grader. With trades becoming more lucrative, picks up to five six years in the future are also in the offers. That's how current day sixth graders also become part of these trades.
ADVERTISEMENT
Article continues below this ad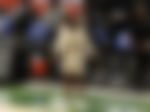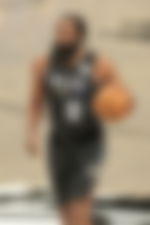 Will the James Harden gamble pay off for the Nets?
At first, it looked like the trade killed the Nets depth. They lost quality squad players in Caris LeVert, Jarrett Allen and Taurean Prince-Walker. But then they replenished the rotation by adding Blake Griffin, Alize Johnson and Mike James, who joined as free agents. This support cast has been an underrated part of their success.
ADVERTISEMENT
Article continues below this ad
Adding Harden helped the Nets to finish as the second seed. Although he is currently injured, the Nets hold a 2-0 lead over the Bucks in the second round. If Harden returns in the later rounds, the Nets can easily win the title. They have looked dangerous without him, and only get better when he returns. If Harden can rest until the Conference Finals or possibly the NBA Finals, there will be no stopping the Nets.
If they are able to retain the rest of the players or at least most of them, this juggernaut is likely to continue next season too. This trio is here to stay for at least two to three seasons more. And if the Nets can win two to three titles in this span, this trade will definitely be worth the gamble.
ADVERTISEMENT
Article continues below this ad
WATCH STORY HERE – Injuries That James Harden Has Powered Through Over The Years of his Career