Did LA Clippers Tank Once Again to Avoid Facing Rivals Lakers Before Western Conference Finals?
Published 05/17/2021, 12:13 AM EDT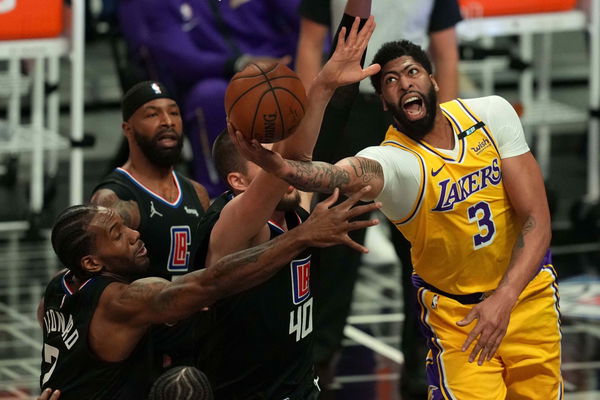 ---
---
The LA Clippers faced the Oklahoma City Thunder in their final regular-season game tonight. It was one of the best teams in the Conference facing one of the worst teams from the same Conference. It should have been an easy win, but the Clippers lost.
ADVERTISEMENT
Article continues below this ad
Basketball is known for its unpredictability, but many fans could say they saw this result coming. This is the Clippers' second loss in a row and both have come against tanking teams. They rested a lot of their important players in both games, which inevitably led to the loss. There were a lot of speculations as to why the Clippers did this after the first loss but the second loss confirms it.
The Clippers seem to be actively avoiding a playoff matchup against the Lakers, until the Conference Finals. The first loss against the Rockets confirmed that they won't face the Lakers in round one, and the second loss assures them a Lakers-free round two as well.
ADVERTISEMENT
Article continues below this ad
Against the Thunder tonight, Kawhi Leonard, Paul George, Rajon Rondo, Marcus Morris Sr, and Nicolas Batum were rested. Ivica Zubac played under a minute whereas Reggie Jackson played six minutes. Five of those seven players are starters and the other two are also crucial. One could say it was merely resting, but it looked fishy and much like a tank job.
Will this plan work in favor of the LA Clippers?
Following the end of the regular season, the Clippers will now enter the playoffs as the fourth seed. They will face the Mavericks in a rematch of the 2020 playoffs. Both teams have gotten stronger since last year so this will be an interesting matchup. Luka Doncic and Kristaps Porzingis will be aiming for revenge so the Clippers need to be on their toes.
If they win, they are likely to face the Warriors or the Jazz in the second round. The Jazz are the best team in the league this season, whereas the Warriors are one of the hottest teams entering the playoffs. So both are dangerous, and the Clippers will be tested once again.
ADVERTISEMENT
Article continues below this ad
So if the Clippers can overcome those teams, they will reach their first Conference Final in franchise history. And facing the Lakers in this matchup would be a dream storyline for NBA fans. This could potentially work out for the Clippers, but they will have to be at their absolute best.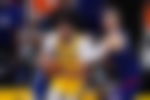 The Clippers are one of the best teams in the league right now, but it was the same case last season too. So they will be aiming to prove their doubters wrong this season.
ADVERTISEMENT
Article continues below this ad