'Didn't Feel Like a Part of the Team': Paul George Elaborates on Chemistry Issues with the Clippers
Published 12/03/2020, 8:00 AM CST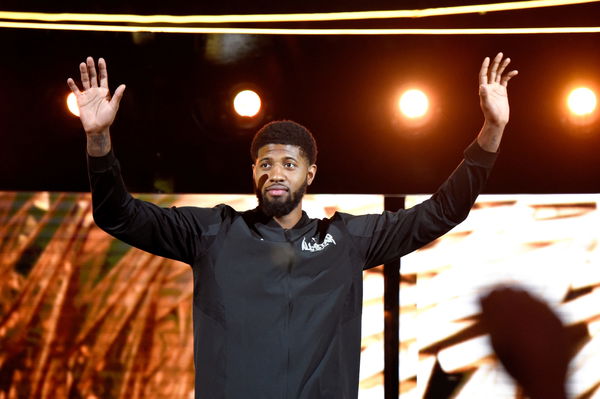 ---
---
There is no team in the league who is more desperate for redemption than the LA Clippers. It was a postseason to forget for them, especially for their stars Kawhi Leonard and Paul George.
ADVERTISEMENT
Article continues below this ad
Multiple players, including George, cited a lack of chemistry as one of the reasons behind their failure. During his recent appearance on the All the Smoke podcast, George elaborated on this.
Paul George says missed time led to a lack of chemistry
ADVERTISEMENT
Article continues below this ad
"I work out and train hard every summer," Paul said. "This was the first summer I wasn't able to do that because I had shoulder surgery. So I missed the whole summer of training. So when I came back, the team was already rolling… They already had a little chemistry going. I missed that time in the summer playing pickup ball, hooping, getting into rhythm, getting into flow, working on my game. So when I came back into the league and started playing again, I felt off. I didn't feel like a part of the team."
George missed the first 11 games of the season. He made his debut for the Clippers in a five-point loss against the Pelicans in November.  George said this period of missed games, as well as the summer training camps, made it tough for him to get settled into his new team.
But the Clippers weren't the only team with a new unit. Their rivals, the Lakers, had also assembled a new team and had to get them settled in to fight for the title. And Frank Vogel did it successfully as his men lifted the Larry O'Brien championship trophy after a hardworking season.
George says coach Rivers used him incorrectly
George later spoke about how coach Doc Rivers didn't use him right. He said, "Doc was trying to play me as a Ray Allen or a JJ Redick, all pin-downs. I can do it, but that ain't my game. I need some flow, I need some mixes of some pick-and-roll and post-ups."
ADVERTISEMENT
Article continues below this ad
But The Ringer's Kevin O'Connor later pointed out that this was the most pick and roll plays he has had in his career, so the lack of accountability is surprising. Even if he had a lot of three-point plays, it was because Rivers adjudged him to be the best shooter on the team, after he averaged 41% from three in the regular season.
Clippers fans will be hoping that the upcoming season will have less drama and more results.
ADVERTISEMENT
Article continues below this ad