"Wasn't on Our Game-Plan": LA Clippers Head Coach Ridicules Accusations from Kristaps Porzingis
Published 08/19/2020, 4:30 PM EDT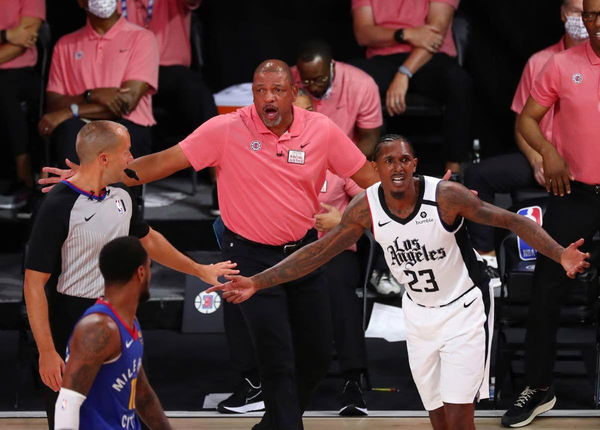 ---
---
The LA Clippers face the Dallas Mavericks tonight in Game 2 of their first-round playoff matchup. They won the first game following Mavs star Kristaps Porzingis' unfair ejection from the game. Porzingis later made some remarks about the Clippers players, and head coach Doc Rivers was unimpressed with it.
ADVERTISEMENT
Article continues below this ad
"We have some guys who are agitators. I think that's good," Rivers said on Tuesday. "But I can guarantee you that wasn't on our game-plan list. That's just ridiculous.
"That wasn't enough for anyone else to get involved. There was Marcus and Doncic having a conversation. For him to come into that, to me, it had to be something else later or earlier that they got into. There was not enough for him to run in and be the peacemaker. There was no war going on."
ADVERTISEMENT
Article continues below this ad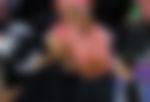 Can the LA Clippers grab another win?
"They provoke us, especially me. I should've been smarter," Porzingis said about his ejection, post Game 1. "It's not their main guys, but some of the other guys. That's their job, and that's part of their game and we can't fall into that. We have to be above that."
Till he was on the court, the game was intense and competitive. After he was dismissed, the Clippers could capitalize on the opportunity and easily ensure the victory.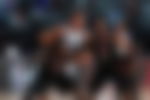 ADVERTISEMENT
Article continues below this ad
The Clippers will be hoping Montrezl Harrell can play significant minutes, after he played just 15 in Game 1. Ivica Zubac had stepped up big time in his absence. With Harrell back now, the Clippers have a solid big man rotation now and won't be forced to play JaMychal Green out of position.
The Clippers will have to focus on containing Luka Doncic and Kristaps Porzingis. Luka went off last time, scoring a record 42 points on his playoff debut. The 7'3 Latvian Porzingis doesn't have anyone who can match up to him, so he will be crucial for the Mavs.
Superstars Paul George and Kawhi Leonard have been consistent throughout the Bubble. They will have to step up once again as the Clippers aim to beat the Mavericks to enter the next round to set up a potential date with the Nuggets or the Jazz.
ADVERTISEMENT
Article continues below this ad