Draymond Green Goes Down Memory Lane, Feels Fans Are Unappreciative of Warriors' Past Championships
Published 03/17/2021, 12:20 AM EDT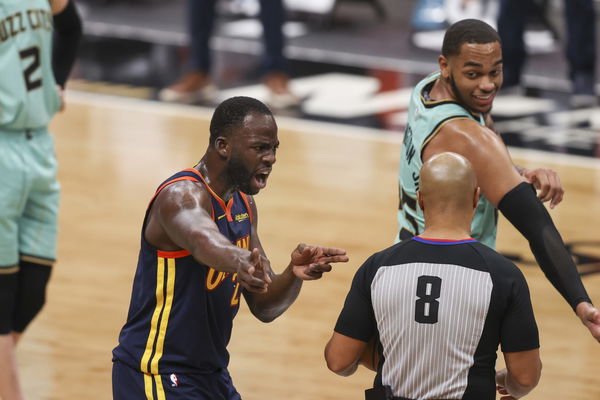 ---
---
The Golden State Warriors are far from where they were a few years ago. From 2015 to 2019, they were the best team in the league. They made five NBA Finals in a row while winning three of them.
ADVERTISEMENT
Article continues below this ad
Despite these achievements, Warriors star Draymond Green feels that fans don't appreciate their achievements enough. In a recent update on his Instagram story, Draymond shared pictures of him watching the Warriors from a few seasons ago. He added a caption that said, "Y'all unappreciative" as the caption.
ADVERTISEMENT
Article continues below this ad
The pictures were from the 2018 NBA Finals when the Warriors thrashed the Cavaliers 4-0. It was their second title in a row, and also their last one. In the Instagram story, Green tagged other members from that team, namely, Stephen Curry, Klay Thompson, Kevin Durant, and Andre Iguodala and added the goat emoji.
Looking back at the Warriors 2017-18 season
After winning the title in the 2016-17 season, the Warriors were not yet done. But their regular season performance fell short as they finished second behind the Rockets in the West. They had a 58-24 record and were matched up against the San Antonio Spurs in the first round of the playoffs.
They won the first three games but were complacent and lost Game 4. But they returned to their best in the next game and ended the series in five games. Facing the New Orleans Pelicans next, the Warriors similarly won 4-1 while giving up just one game. They set up a date with the #1 seed Rockets in the Conference Finals, and it was a thriller.
ADVERTISEMENT
Article continues below this ad
This time, after five games, the Warriors were down 3-2. James Harden and Chris Paul were giving them a tough time and were one game away from the NBA Finals. But an injury to Paul in Game 5, followed by a disastrous shooting night for them in Game 7, cost the Rockets the series and the Warriors advanced to their third NBA Finals in a row.
Once again they were facing LeBron James and the Cavaliers in the Finals. They had confidence on their side after beating him twice in three years in the Finals. And this showed as they swept the Cavs 4-0 to take home the 2018 NBA championship.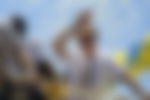 The Warriors are not even close to this form right now, but Draymond believes that fans need to still appreciate what the players have done for them barely three years ago. No other team in the league has been as dominant as the Warriors in the last decade.
ADVERTISEMENT
Article continues below this ad