"Like Michael Jordan's Career": Former Teammate Explains Why LeBron James Got Hate For Signing With Miami
Published 08/17/2020, 10:50 AM EDT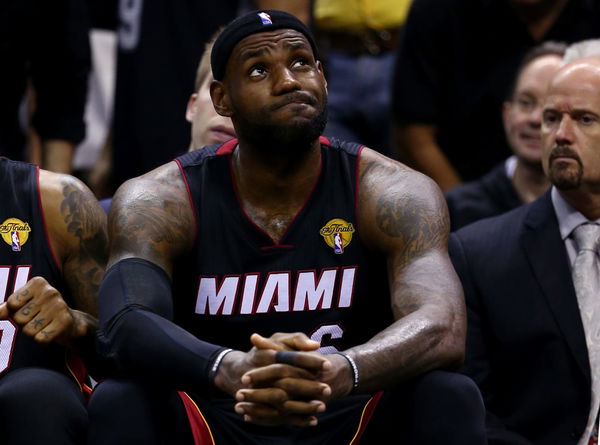 ---
---
Creating a super-team may ensure success, but along with it comes hate as well. LeBron James and Dwyane Wade faced the same thing when they joined forces in Miami. The superstar duo both signed for the Heat in the 2020 Free Agency, along with Chris Bosh, giving birth to the 'Heatles.'
ADVERTISEMENT
Article continues below this ad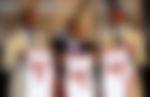 Wade made an appearance on JJ Redick's podcast and explained why LeBron faced hate for that move.
ADVERTISEMENT
Article continues below this ad
"The basketball fan base had an idea of how LeBron's career was supposed to go," Wade said. "And it was supposed to go like Michael Jordan's career. Stay in Cleveland his entire time and win six to seven rings.
"(But) he had other ideas for his career and people, at that time, didn't understand why would he do that. They looked at it as a weak move that he goes team up with another All-Star and another All-Star."
LeBron James: Making free-agency "sexy"
Wade then spoke about the second factor that led to the hate. Wade said, "At that time it wasn't used to players having control, organizations made trades.
"Free agency before that was not really sexy. When we made a decision as players and put the control in the players' hands and change the dynamics of what people are used to, you're always going to get hate.
ADVERTISEMENT
Article continues below this ad
"No one gives any backlash to the championships Larry Bird, Magic Johnson or Michael Jordan won. Michael Jordan played with other Hall of Famers. You don't win championships without playing with other guys that are great.
"But it wasn't done in the way we did it. It was done by organizations. The organization made sure that Larry Bird had Kevin McHale, Robert Parrish, Dennis Johnson, all these Hall of Famers."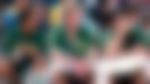 ADVERTISEMENT
Article continues below this ad
Like Wade says, they made free-agency "sexy." Since then, free agency has been one of the biggest attractions of the off-season. Kevin Durant moving to the Thunder and LeBron moving to the Lakers are some of the biggest moves that Free Agency has seen over the years.
Although the 2020 Free Agency isn't going to be attractive, 2021 is going to be one of the biggest ever. Multiple superstars will be up for grabs, and we see new super-teams rise.