Executives Around The League Believe The Detroit Pistons Had The Worst Off-Season
Published 12/16/2020, 12:30 PM EST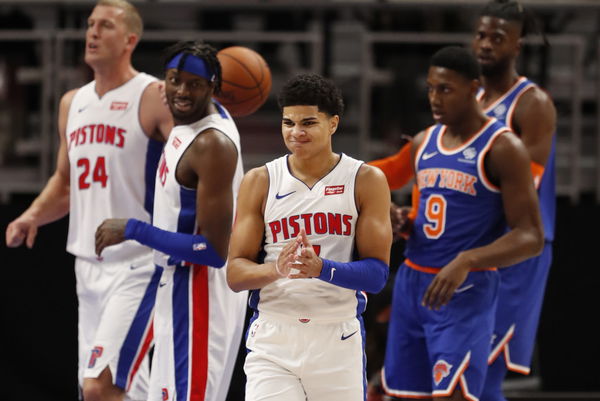 ---
---
The 2020 NBA Free Agency had a lot more drama than one could have anticipated. There were some teams pulling off good moves, while there were others who looked clueless. One of the teams who were criticized for their off-season business was the Detroit Pistons.
ADVERTISEMENT
Article continues below this ad
Although they started the 2020 off-season with an impressive draft, they seem to lose direction after that during Free Agency. According to a survey by ESPN, executives around the league voted the Pistons for the worst off-season.
"(The Pistons), to me, were the worst offseason by far," an Eastern Conference executive said. "I don't know what they are doing at all. I know they want to build long term, but I have no concept of what they are doing.
ADVERTISEMENT
Article continues below this ad
"If they hit on (seventh overall pick Killian) Hayes, and (other first-rounders Isaiah) Stewart and (Saddiq) Bey are good, none of this other sh*t matters that much. But I don't know what their plan is."
Are the Detroit Pistons hampering player development?
The Pistons are arguably the team that has had the most changes to their roster for the upcoming season. Their biggest loss was Christian Wood, and fans are still in disbelief that the Pistons let him walk. They replaced him with Jerami Grant, but it was not cheap at all. They gave him a whopping three-year $60 million contract to be their starting power forward.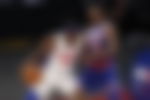 The Pistons also added Jahlil Okafor and Mason Plumlee to bolster their big man department. But the worst part about these moves is that during the draft they selected Isaiah Stewart, who is a promising big man. Another power forward in their ranks is star Blake Griffin and a youngster fighting for a place in Sekou Doumbouya.
This is bound to not only affect Stewart's progress, but also Doumbouya's. Both have shown potential, but if they are stopped from getting proper opportunities, it is a waste.
ADVERTISEMENT
Article continues below this ad
If the Pistons' plan is to tank, it should focus on helping these youngsters develop along the way as well. The Hawks have now done it for two seasons with their young core and look like they can challenge for the playoffs now. The Pistons have been in rebuild mode for years, and it looks like that is not changing soon.
ADVERTISEMENT
Article continues below this ad