Five Players Who Disappointed the Most in This Season's NBA Playoffs
Published 10/13/2020, 12:00 PM EDT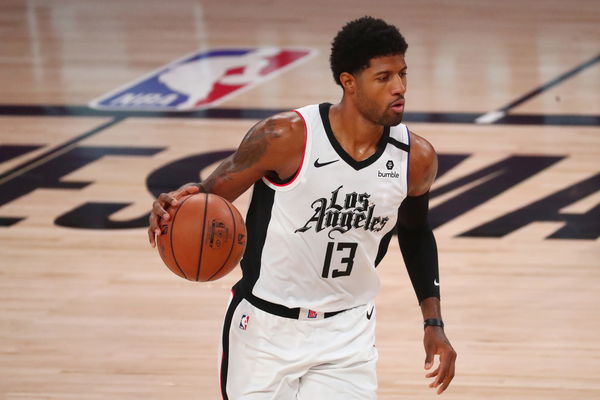 ---
---
The NBA playoffs have finally come to an end with the Los Angeles Lakers winning it all. There were many players who outperformed expectations and helped their teams. But there were some who let down their team with their poor display and eventually got their team knocked out. Here are five players who disappointed in this season's playoffs.
ADVERTISEMENT
Article continues below this ad
#5: James Harden
James Harden struggled in the playoffs yet again. Although he averaged 29.6 points per game, he shot a poor 33% from the three-point line. In their two most important games, Game 7 against the Thunder and Game 4 against the Lakers, he failed to show up. He shot 4/15 and 2/11 respectively and disappeared when his team needed him the most.
ADVERTISEMENT
Article continues below this ad
This was supposed to be the strongest team the Rockets have had in recent years, but Harden couldn't even lead them beyond the second round.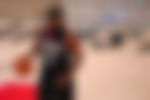 #4: Russell Westbrook
After being united with James Harden, Russell Westbrook was touted to help the Rockets get a title. But these expectations were too burdensome for him, as he flopped in the playoffs once again.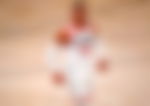 He averaged 17.9 points per game while shooting an embarrassing 24% from three. Despite being a poor shooter all his life, Westbrook still shot 4.1 3PA per game this postseason, and a lot of them were wide open since the Lakers didn't bother guarding him. His playmaking was also disappointing, as he chucked more shots instead of passing to his teammates.
#3: Giannis Antetokounmpo
Last season, Giannis and the Bucks were criticized for going missing in the playoffs. Instead of having a strong reaction, they did the same thing once again.
On paper, Giannis averaged 26.7 points and 13.8 rebounds per game, which is impressive. But when it came to big games against the Heat, he was nowhere to be seen. The best players play beyond 40 minutes in the playoffs, but Giannis barely played 36 minutes against Miami.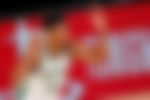 Although he said he was just following what his coach said, there is no logical reason to explain why a healthy superstar should not be playing over 40 minutes in the most important games of the season. Ironically, when he left midway in Game 4 due to injury, the Bucks won without him. He has to step up in the postseason or risk staying a regular-season pony.
#2: Paul George
Just another usual suspect. Paul George, who called himself "Playoff P" found himself to be the butt of jokes once again in the postseason. His inconsistency and inability to show up in big games is his downfall in the playoffs. During this postseason, George had four games where he shot below 31% from the field which is embarrassing for a superstar caliber player.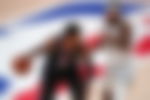 After having a terrible series against the Mavs, it looked like he was improving during the second-round matchup against the Nuggets. But when the Clippers needed him in the crucial Game 7 battle, he shot outrageously, going 4/16 from the field and 2/11 from three.
The Clippers traded away their future for him, but he threw away their chances for a ring.
#1: Pascal Siakam
ADVERTISEMENT
Article continues below this ad
Pascal Siakam was the biggest disappointment in the playoffs, undoubtedly. After having a career best season, one could say his play made the people forget Kawhi Leonard was gone. But in the playoffs was abysmal.
Coach Nick Nurse recently revealed Siakam struggled because he "lost his bounce" and because he could not get "back to where he was conditioning-wise."
Watch This Story
He averaged 17 points per game, while shooting a pathetic 18% from the three-point line. But this disastrous shooting didn't stop him from averaging 4.8 3PA per game. In the playoffs, he looked clueless and was out of ideas on how to go against the opposition. It is surprising how the Raptors won games despite him performing so badly.
ADVERTISEMENT
Article continues below this ad