Following Loss Against Rockets, Are Clippers Avoiding Early Playoff Matchup Against Lakers?
Published 05/15/2021, 2:43 AM EDT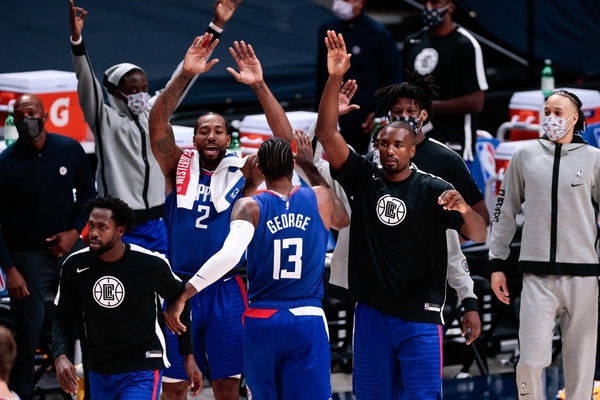 ---
---
The LA Clippers had a shocking loss against the Houston Rockets tonight. But this loss is so confusing that it has led to multiple conspiracy theories. Many fans believe that the Clippers purposely lost this game. So did they?
ADVERTISEMENT
Article continues below this ad
Entering the game, the Clippers rested three of their starters. Kawhi Leonard, Paul George and Patrick Beverley were all on the sidelines. Reggie Jackson and Terrence Mann also sat out while Ivica Zubac played three minutes and Marcus Morris played just nine minutes during this loss against the worst team in the league. Although the Rockets have looked impressive recently, this is a gifted victory for them.
ADVERTISEMENT
Article continues below this ad
The Clippers were third in the standings before the game, and the loss saw them drop to four. There was a chance they became second, but this ensures that they cannot do it. And most importantly, it helps them avoid a first round battle against their archrivals Lakers. Despite looking better than the Lakers all season, it seems like they are now scared to face off against the Lakers this early.
Clippers can avoid a second round matchup against the Lakers too- if they want
As it stands, the Clippers are tied with the Nuggets but are fourth because of the tiebreaker. If they stay fourth, they will avoid a second-round matchup against the Lakers. They will only face them in the Conference Finals, if both teams make it to that stage.
ADVERTISEMENT
Article continues below this ad
However, it will take another tank job for them to ensure this. The Clippers now face the Thunder in their final game on Sunday, while the Nuggets face the Blazers. If the Clippers win and the Nuggets lose, they can still face the Lakers in the second round by virtue of being the third seed.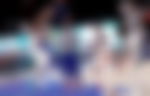 But if they throw away another game, they will guarantee the fourth seed for themselves. That will mean they have to face the Mavs in the first round. And if they win, they would face the winner between the Jazz and the Warriors (potentially). Tough opponents, but maybe not as tough as the Lakers?
ADVERTISEMENT
Article continues below this ad
This is a shrewd strategy but it could be smart if they are not confident to play the Lakers just yet. The two rivals have never faced each other in the playoffs so far. Will this be the first time? Or will either of them fall short? We'll find out soon.