Former Celtics Champion Urges the Franchise to Bring Rajon Rondo Back to Fix Team Issues
Published 02/26/2021, 11:00 PM EST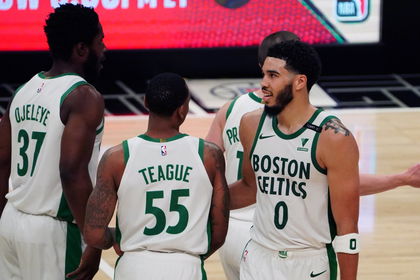 ---
---
The Boston Celtics reached the Eastern Conference Finals last season. But they have been a shadow of themselves this season and are struggling badly. After 33 games, their record is 16-17 which still puts them at below .500.
ADVERTISEMENT
Article continues below this ad
There have been multiple holes in their game, and former NBA champion and Celtics hero Kendrick Perkins has a solution. The Celtics currently have an All-Star point guard in Kemba Walker, but their lack of a floor general is hurting them. Walker isn't the typical playmaking guard, which is why they rank 28th in the league in assists as a team.
Perkins believes they need to bring back their former star, Rajon Rondo, to solve this crisis. He believes Rondo can also step up as a leader for the Celtics' young unit. He feels Rondo isn't fitting well with the Atlanta Hawks, and so the Celtics should pounce on this situation.
ADVERTISEMENT
Article continues below this ad
Should the Celtics listen to their former player and bring in Rondo?
Rondo turned 35 just a few days back. But for the two-time NBA champion, age is just a number. He proved that with his excellent form during the 2020 playoffs, as he stepped up big time to help the Lakers win the title. That eliminated all doubts about him being unable to perform because he is 'old.'
ADVERTISEMENT
Article continues below this ad
Many Celtics fans who watched that happening were surprised that their team didn't try to bring back Rondo, and instead, let him go to their biggest rivals. And to make it worse, he won them a title. His departure from the Lakers was imminent and despite knowing that, the Celtics made no attempt to bring him back.
But it still might not be too late. Rondo has barely played 16 games all season and hasn't been properly utilized. At the Celtics, he could feature in almost every game, since they need his playmaking and also his leadership.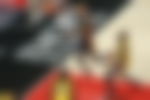 If the Hawks are willing to trade him, the Celtics shouldn't think twice. They cannot wait for another contender to swoop in before them, because they know how that ends up. The Boston Celtics need Rondo right now, and when the playoffs arrive, he will be huge for them.
ADVERTISEMENT
Article continues below this ad