Former NBA All-Star Explains Why Scottie Pippen Was a Better Defender Than Kobe Bryant and Michael Jordan
Published 06/15/2021, 4:30 PM EDT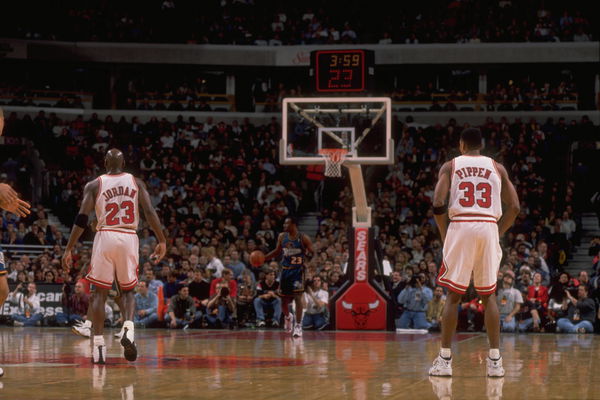 ---
---
The Chicago Bulls in the 1990s were a dominant force led by Michael Jordan and Scottie Pippen. They are arguably the greatest duo of all-time and were exceptionally talented on both ends. This is why they ended their career with a 6-0 Finals record.
ADVERTISEMENT
Article continues below this ad
There is no doubt that Jordan was a better scorer than Pippen, but was he also better on defense? Former NBA All-Star Mark Jackson doesn't think so. After facing the Jordan's Bulls four times in the playoffs, Jackson has a good idea of that team. That experience is why he feels Pippen was a better defender than Jordan, and he has a great reasoning for it too.
Jackson said, "I would rather have Jordan guard me the whole game. And it's not a knock on his defensive mentality and how great he was defensively. Scottie Pippen could dog the full length of the court because he didn't have any pressure on him to carry the load offensively (like Michael)."
ADVERTISEMENT
Article continues below this ad
He then also compared how Hall of Famer Kobe Bryant was in a similar situation to MJ. A great defender, who was held back by his offensive responsibilities. "Just like Phil Jackson asked Kobe to do it in the Finals in 2000, Kobe was great at it. But he wasn't Scottie Pippen because he was trying to get 40 on the other end. So it was a different mentality," Jackson said.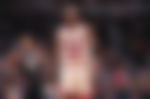 Michael Jordan and Kobe Bryant: Two-way stars
Jordan was one of the best defenders of his era. His nine All-Defensive honors and one DPOY award are just a conversation starter about his elite defense. He had ten seasons averaging over two steals per game and was the steals leader thrice in his career. Jordan also had four remarkable seasons averaging over a block per game. And he managed to do all of this while also being arguably the best scorer of all-time.
ADVERTISEMENT
Article continues below this ad
Kobe based his game on Jordan, and he didn't miss out on defense. Although he wasn't as good as Jordan with steals and blocks, he was a lockdown defender. A 12-time All-Defensive member, Bryant was always one of the best defenders in the league. And similar to Jordan, he combined this with his breathtaking offense, which is why they are two of the best the game has ever seen.
ADVERTISEMENT
Article continues below this ad
WATCH STORY HERE – LeBron James Describes What it Was Like Meeting Michael Jordan For The First Time
Trending Stories