Former NBA All-Star Makes a Huge Prediction for the Giannis Antetokounmpo-Led Milwaukee Bucks
Published 03/10/2021, 2:32 PM EST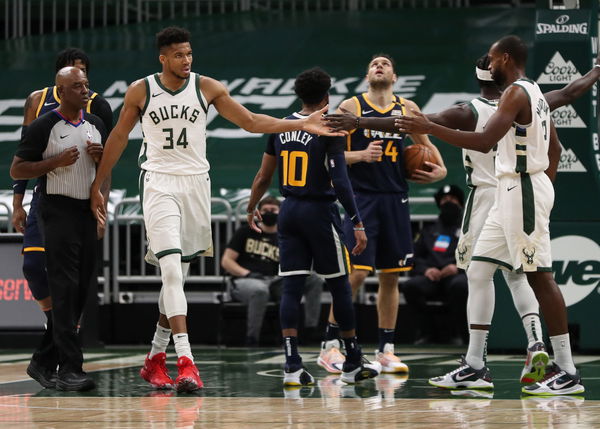 The Brooklyn Nets and the Philadelphia 76ers are currently the top teams in the East. After being the best team, not only in the East but the entire league, the Milwaukee Bucks have fallen behind.
ADVERTISEMENT
Article continues below this ad
But Michael Redd, a former NBA All-Star with the Bucks, believes his team still has the ability to make a Finals run. He said, "They have all the ingredients.
"They have the experience, they have the talent; I believe they have the coaching and they have the organization."
ADVERTISEMENT
Article continues below this ad
Redd later spoke about their off-season moves that have helped the team and also spoke about their strengths. "Jrue Holiday was an incredible addition to the team. Then you got Bobby Portis, who's come along this year and played extremely well.
"And the younger guys DiVincenzo, Pat Connaughton, they're developing and getting better. They have a deep team, they just gotta continue to do what they've been doing. They defend well, certainly can shoot the three well." he continued.
Why are the Milwaukee Bucks not as dominant as they once were?
The Bucks have already lost 14 times with 36 games played, while they lost just 17 after 73 games last season. That is a huge difference. Their level of dominance has gone down majorly because of 3 factors.
The first is the rise in competition. In the last 2 seasons, the East hasn't been the most competitive at the top. Although the Raptors finished just a few games behind, the Bucks were comfortably the best team in the East.
At least until the regular season ended. The improvement of the 76ers and the super team in Brooklyn has toppled them now, and it is likely to stay that way for a few years.
The second is their off-season moves. Every team takes time to gel with new players, and especially with its new stars, it can take time.
ADVERTISEMENT
Article continues below this ad
The Bucks traded away Eric Bledsoe and sacrificed their bench to bring in Holiday. They also bolstered the team with Portis, and slowly these additions have been vital for their success so far.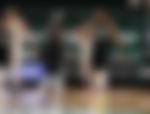 What's more, the COVID protocol breaks are taking a toll on every team. Multiple players have been forced out of action, and it has ruined their momentum.
ADVERTISEMENT
Article continues below this ad
The Bucks currently have the best offense in the league and have a lot of positives to look at as well. They might not be the best team in regular season, but Giannis Antetokounmpo and Co.'s aim will solely be to earn the mantle of the best team during the postseason.