Former NBA All-Star Reveals How Lack of Trash Talk Helped Kobe Bryant Score 81 Points Against Raptors
Published 06/07/2021, 9:17 AM EDT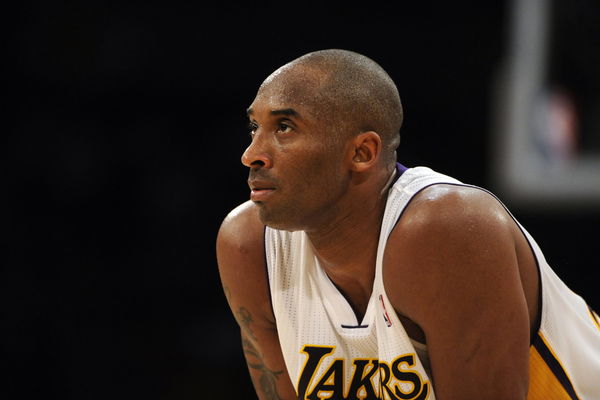 ---
---
In his two-decade long career, Hall of Famer Kobe Bryant had some of the most memorable games. The Los Angeles Lakers legend is considered one of the greatest scorers of all time, after ending his career with the fourth most points in NBA history.
ADVERTISEMENT
Article continues below this ad
His best ever scoring display came in 2006 against the Raptors, when he scored 81 points. When players are having such games, they would often resort to trash talking their opponents. But Kobe did no such thing. During a recent interview, former NBA All-Star Jalen Rose explained how Bryant was completely focused.
Rose said, "He never talked trash. Once you start talking trash, then you don't necessarily get to 50 or 60 or 70 or 80. Because people start to load up on you and start to foul you. That game really embodied his all-time greatness. At least we kept him under 100. We kept Wilt's record safe for him."
ADVERTISEMENT
Article continues below this ad
Rose was part of that Raptors team, and was also guarding Kobe often during the game. Despite being ridiculed for being on the end of that performance, Rose only has compliments for Bryant.
Why did Kobe Bryant not trash talk in that game?
The aforementioned game was from the 2005-06 season. It was a tough period for the Lakers, after Shaquille O'Neal departed the team two years prior. In 2004-05, the Lakers finished in the lottery so they had to do better in the following season.
ADVERTISEMENT
Article continues below this ad
When the Lakers met the Raptors in that game, they were coming on the back of two straight losses. And as the game began, it looked like the third loss in a row was inevitable. But Kobe knew he had to take over. So in the first half he scored 26 out of their 49 points, but the Lakers were still down by 14 points.
In the second half, he became more aggressive. He could see his teammates weren't able to find their shot. So he took charge completely and started racking up the points. There was no trash talk because the Lakers were still down, and Kobe knew there was a lot left to do to win the game. He chose to stay silent and focus.
ADVERTISEMENT
Article continues below this ad
As the crowd kept cheering him breaking records, Kobe didn't even have a smile on his face. It was the peak of his Mamba mentality, as he kept his head in the game, and only looked towards getting the win. It will always be remembered as arguably the greatest performance in modern NBA.
WATCH STORY HERE – Kobe Bryant vs Michael Jordan: Top Moments