Former NBA Champion Believes Luka Doncic Cannot Be Excused for Poor Form
Published 12/31/2020, 1:13 AM EST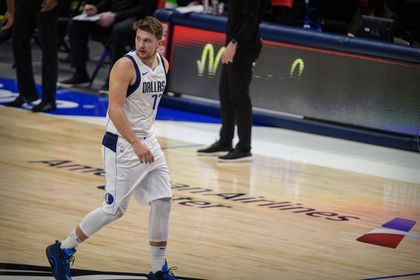 ---
---
The Dallas Mavericks have had a rough start to their season. Tonight, they lost to the Charlotte Hornets, making it their third loss in four games. Their main player, Luka Doncic, barely played 24 minutes and had just 12 points in this loss.
ADVERTISEMENT
Article continues below this ad
After being named a preseason MVP candidate, Doncic has been unable to live up to the billing so far. Former NBA champion Kendrick Perkins called him out for these subpar performances and said that the team should be winning more games with him.
We not about to be selective with the smoke! The Dallas Mavericks, even minus Porzingis, has enough to win ball games because they have an MVP candidate in Luka Doncic. 

MVPs will their team to victories, no excuses Luka! Carry on…

— Kendrick Perkins (@KendrickPerkins) December 31, 2020
ADVERTISEMENT
Article continues below this ad
The Mavericks losing Kristaps Porzingis to injury is a big loss for them. But as Perkins mentioned, that shouldn't be an excuse for a potential MVP candidate being unable to lead his team to wins. They just came off a historic win against the Clippers, but were unable to keep their momentum going and fell to the Hornets.
What is going wrong for Luka Doncic and the Mavericks?
Doncic has been a below-average three-point shooter in his career. He averages just 31% from three off 7.9 attempts per game. It is a clear weakness in his game, and this season it has been worse. In the four games so far, he has had 21 attempts and has converted just two of them.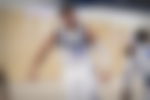 Both he and his team have been struggling. Only Maxi Kleber, Trey Burke, and Tim Hardaway Jr. are shooting above 35% from three. As a team, their three-point percentage is 31% which is the 4th worst in the NBA currently.
The absence of Porzingis has left their defense weak as well. They demolished the Clippers by 51 points, but the point differential was due to their exceptional offense and a horrific shooting night for the Clippers. The Mavericks also rank #1 when it comes to turnovers, averaging 10.8 per game. So they are struggling in that department as well.
ADVERTISEMENT
Article continues below this ad
Luka Doncic is getting up postgame shots as Rick Carlisle answers questions on Zoom about how bad the preseason MVP candidate has looked so far this season. pic.twitter.com/Y9wBRukdPS

— Tim MacMahon (@espn_macmahon) December 31, 2020
They are also lacking leadership from Luka. They need to him step up and lead them to wins. He has always led by example in the previous seasons, and the players will be eager to have him back in form. If he can get going, the Mavericks should be able to improve their performances as a team.
ADVERTISEMENT
Article continues below this ad