Former NBA Champion Believes Nikola Jokic Is the Clear MVP Over Giannis Antetokounmpo and Joel Embiiid
Published 04/26/2021, 10:53 AM EDT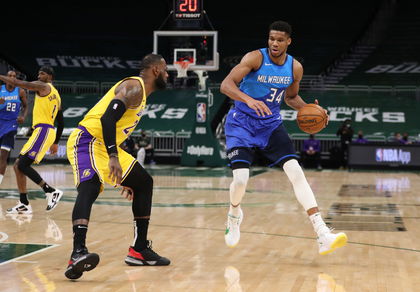 ---
---
The NBA regular season is coming to a close soon. Along with a final push for playoff spots, players are also putting in a final push for the MVP and other awards. Nikola Jokic, Joel Embiid, and Giannis Antetokounmpo are currently leading the charge for MVP.
ADVERTISEMENT
Article continues below this ad
It is a tight race between these three elite bigs. But former NBA champion Andrew Bogut doesn't feel there is much competition. On his recent podcast, Bogut talked about how Jokic is easily the favorite to win the award.
He said, "Jokic is the clear number one. I think the next bracket after that is Embiid, Giannis and Steph. I think LeBron and Embiid have missed too many games. If Embiid hadn't missed games, I'd be comfortable putting him as a real MVP candidate (next) to Jokic right now. Jokic hasn't missed a game.
ADVERTISEMENT
Article continues below this ad
"He's leading the league in PER. Mind-boggling numbers, but what's even crazier is that he's shooting 56% from the field, 40% from three, and 85% from the line."
As Bogut pointed out, Jokic's ability to play every single game for the Nuggets is a crucial factor in his MVP campaign. On the other hand, Embiid has missed 19 games and Giannis has missed nine games already.
In the past, missing so many games has often ruled out players from award races. Giannis may still make it, but Embiid might not.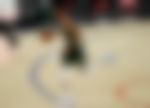 Will Nikola Jokic stop Giannis Antetokounmpo from getting his third consecutive MVP?
Only one player in NBA history has won an MVP award three times in a row. Celtics legend Larry Bird did it back in the 1980s. Giannis is now very close to emulating that, but Jokic is aiming to play spoilsport.
The Serbian is currently averaging a ridiculous 26.2 points, 10.9 rebounds, and 8.7 assists per game. He is on course to break Wilt Chamberlain's record of highest assists per game in a season by a center. Chamberlain had 8.6 assists per game in the 1967-68 with the 76ers.
ADVERTISEMENT
Article continues below this ad
If it goes as expected, Jokic will become the first player from the Nuggets to win an MVP. An injury to Jamal Murray was supposed to derail his campaign, but since his injury, Jokic has led them to five out of six wins.
If he continues to help them stay in the top four of the West, he is definitely the favorite to win the MVP award.
ADVERTISEMENT
Article continues below this ad