Former NBA Champion Criticizes Lakers Supporting Cast; Believes Clippers and Jazz Are Better
Published 02/20/2021, 5:30 AM EST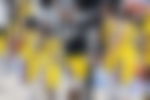 ---
---
Los Angeles Clippers had a statement win tonight. They beat Utah Jazz, who had lost just once in 21 games. They have been the best team in the league so far, and a win over them shows that the Clippers mean business this season. Is this worrying news for the defending champions, Los Angeles Lakers?
ADVERTISEMENT
Article continues below this ad
Former NBA champion Kendrick Perkins believes it is. After the Clippers edged the Jazz to a win, Perkins immediately tweed a warning to the Lakers. He praised the Jazz and the Clippers for their supporting cast, who have stepped up when their stars struggled.
Lakers supporting cast better get their stuff together because the Clippers and Jazz are deep and the want all the smoke. Just saying tho…

— Kendrick Perkins (@KendrickPerkins) February 20, 2021
ADVERTISEMENT
Article continues below this ad
He said that the Lakers' supporting cast also needs to step up. Otherwise, they risk falling to either the Jazz or the Clippers. A lot of fans believe that this could be a preview of the Western Conference Finals.
Is Perkins right in his criticism of the Lakers players?
This comes just a day after the Lakers fell to the Nets, despite a heroic effort from LeBron James. He had 32 points while shooting 60% from the field. But it still wasn't enough for the Lakers to win. Not only did the supporting cast fail to provide the offense needed to match the Nets' firepower, but they also failed to stop them on defense.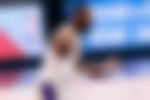 The Lakers lost a considerable amount of defense with the loss of Rajon Rondo, Dwight Howard, and JaVale McGee. But they still have multiple capable defenders on the team. They need to improve their level of effort and need to stay more consistent.
ADVERTISEMENT
Article continues below this ad
The Lakers are 8-7 against teams above .500 this season. If they cannot put away the big teams, they are destined to fail in the playoffs. Compared to them, the Nets and the Jazz are 11-4 in such games, which shows they are true contenders.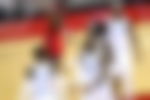 They need Dennis Schroder and Kyle Kuzma to be more consistent, Montrezl Harrell to show more aggression on offense, and Kentavious-Caldwell Pope to be a factor on offense. Other role players also need to step up, but these four are the main supporting cast for LeBron and AD. If they cannot improve, the Lakers could miss out on a consecutive title.
ADVERTISEMENT
Article continues below this ad