Former NBA Champion Explains Why He Chose Kobe Bryant Over Tracy McGrady for the Final Shot
Published 02/12/2021, 7:30 AM EST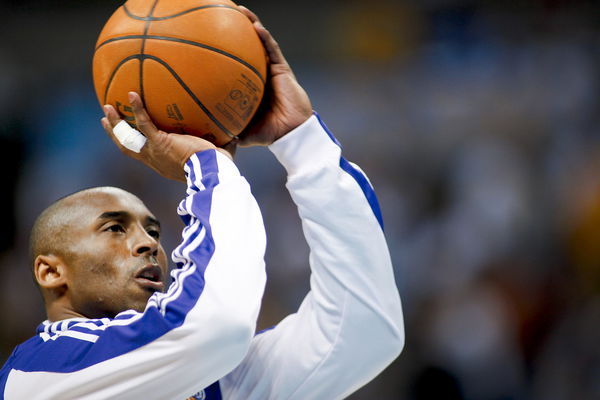 ---
---
Former NBA champion Metta World Peace (Ron Artest) played with some of the best players in the NBA. Kobe Bryant, Tracy McGrady, Pau Gasol, and Yao Ming to name a few. He won his only NBA title in 2010 with the Lakers, a run he was a huge part of.
ADVERTISEMENT
Article continues below this ad
During a recent interview, Artest was asked to choose between Kobe and TMac to decide who takes the last shot. "I mean you always gonna go with Kobe because Kobe had 5 rings and you're just going by the numbers," he said.
Later he explained how although Kobe was better, TMac's career could have been much better. World Peace said, "Now, in their prime, it's hard. They were really good.
ADVERTISEMENT
Article continues below this ad
"Tracy got hurt, so with Tracy, you know, his back and his knees were so bad it just gave out early so you didn't really get a chance to see how great Tracy was, but obviously, he's a Hall-of-Famer."
Kobe Bryant vs Tracy McGrady: Battle of the elite scorers
While there is no introduction needed for Kobe's scoring ability, people often forget the talent that McGrady possessed. During his prime, he was a 2-time scoring champion and was a nightmare for defenses across the league.
Battles between Kobe and him were iconic. Two of the best scorers in the league trying to outscore the other left everyone in the arena entertained.
One of their most iconic matchups was in November 2002, when the Lakers faced the Magic. Both Bryant and McGrady scored 38 points each, but TMac eventually led his team to the win. It was an exhilarating battle that left the crowd on their feet.
ADVERTISEMENT
Article continues below this ad
They played 21 games against each other over the years, with Kobe coming out on top 14 times. Sadly, none of them were in the Playoffs, because of TMac's injury problems during his time with the Rockets.
TMac was forced to leave the NBA in 2012, but came back to play for the Spurs for a short time in 2013. Kobe went on to play till 2016, before bowing out as one of the greatest scorers in the game. TMac could have potentially reached those levels, but injuries held him back.
ADVERTISEMENT
Article continues below this ad