Former NBA Champion Feels LeBron James and James Harden Should Be Treated Equally in MVP Bid
Published 03/31/2021, 12:30 PM EDT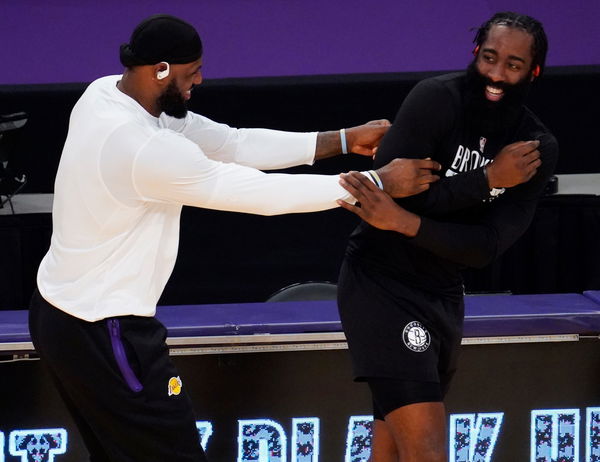 ---
---
The Los Angeles Lakers struggled without Anthony Davis. But they have played a lot worse since LeBron James joined him on the sidelines with an ankle injury. So the potential weeks of absence plus the Lakers' plummeting form have ended LeBron's MVP campaign.
ADVERTISEMENT
Article continues below this ad
But former NBA champion Nick Young feels LeBron still is an MVP candidate. So far in 41 games, LeBron has averaged 25.4 points, 7.9 rebounds and 7.9 assists per game. Those are terrific numbers. So Young feels that if James Harden's time with the Houston Rockets in 2020-21 can get excused and he's still an MVP favorite, LeBron should have the same treatment.
Bron should get to miss as many games as Harden played in Houston and still be the favorite for MVP …. if JH is your MVP right now ….

— Nick Young (@NickSwagyPYoung) March 31, 2021
ADVERTISEMENT
Article continues below this ad
Young has previously also expressed his feelings about LeBron and how he should be MVP. When the Lakers went on a four-game losing streak without him, he tweeted that this decline in form for the team shows that LeBron is the real MVP.
See why Bron should be MVP ..

— Nick Young (@NickSwagyPYoung) March 24, 2021
Although they've never been teammates before, the former Lakers forward is a staunch supporter of LeBron.
Is Young right while comparing James Harden and LeBron James' campaigns?
Young feels that LeBron shouldn't be subject to unfair double standards. He may have missed just six games so far, however, he's going to miss three to five weeks more. That could easily add up to 20+ games missed, and no one has won MVP while missing that many games in regular season.
His comparison to Harden's time in Houston also doesn't make sense. The Beard played just eight games for the Rockets this season. And even though the team struggled, Harden still averaged 24.8 points and 10.4 assists per game in those games. So this comparison or accusation of double standards makes little sense.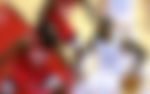 If LeBron was still playing or was only going to miss 10 games at most, then he could have still been a front runner. However, his prolonged absence will hurt his case and more importantly, hurt the team record too.
Will an MVP snub lead to another championship this time?
ADVERTISEMENT
Article continues below this ad
Last season LeBron felt he should have won MVP. While many may argue Giannis Antetokounmpo had the better stats, he was convinced he should have won it. And so he used this frustration to channel his classic 'Playoff LeBron' performances, and he led the Lakers to the 2020 NBA title.
If he gets snubbed of the MVP for a successive season, teams will fear facing LeBron in the playoffs. He will be eager to prove that age is only a number for him and bring back-to-back titles in LA.
ADVERTISEMENT
Article continues below this ad