Former NBA Champion Praises James Harden For His Durability; Likens Him to LeBron James
Published 03/02/2021, 8:30 AM EST
---
---
The Brooklyn Nets brought in James Harden to build an offensive juggernaut alongside Kevin Durant and Kyrie Irving. It was a gamble because they had to sacrifice a lot of depth and defense. But since his arrival, Harden is proving he was worth the trouble.
ADVERTISEMENT
Article continues below this ad
He is slowly proving that he can be the best player on the team, despite playing alongside Durant. Both Durant and Irving have missed a few games because of injury, but Harden has missed just one game since he joined. Former NBA champion Mychal Thompson expressed his admiration for this ability, while comparing him to LeBron James.
Except for the 2018-19 season, LeBron has played at least 67 games in every full season he has been a part of. At 36, he has played every game of the season so far, and is also playing more minutes than last season.
ADVERTISEMENT
Article continues below this ad
I do admire James Harden tho…He's like Lebron…He dont miss games…I admire that

— Mychal Thompson (@champagnennuts) March 2, 2021
Harden is a former MVP, one of the best scorers of his generation, and an elite defender. But one of his main qualities that helps the Nets is his durability. He has Durant and Irving alongside who are injury prone, so Harden's constant availability is a huge relief for the Nets.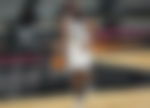 James Harden rescues the Brooklyn Nets
The Nets had to work hard to get the win tonight. They were forced into overtime by the San Antonio Spurs after Irving failed to finish the game. But Harden led the team to the win once again with a fantastic performance.
He had 30 points, 14 rebounds and 15 assists, while shooting 52% from the field. And to top off this elite playmaking display, he recorded zero turnovers. He became the first player to have 30+ points, 10+ rebounds, and 15+ assists to finish a game with zero turnovers since 1977-78.
ADVERTISEMENT
Article continues below this ad
His phenomenal effort saved the Nets, who almost threw away the win earlier. Irving missed an open layup, and the Spurs somehow scrambled to hit a buzzer beater. That sent the game to overtime, but the Spurs could have won it if they had scored a three. Harden had five points in overtime, going 2-2 to seal the win.
It was a much needed bounce back win for them after they unexpectedly lost to the Mavericks on Saturday. They are now up against the Rockets in what will be an emotional return for Harden.
ADVERTISEMENT
Article continues below this ad