Former NBA Coach Believes Warriors' Klay Thompson Can Break Kobe Bryant's 81 Point Record
Published 01/23/2021, 12:30 AM EST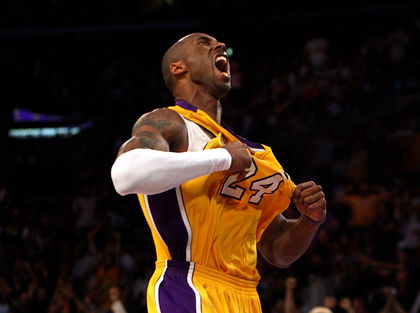 ---
---
Tonight marks the 15th anniversary of Kobe Bryant annihilating the Toronto Raptors with 81 points. The Los Angeles Lakers legend carried out that massacre on January 23, 2006 and sealed his status as one of the best scorers of all-time.
ADVERTISEMENT
Article continues below this ad
While remembering this great feat on ESPN's The Jump, former NBA coach David Fizdale and former NBA champion Matt Barnes discussed whether anyone in the league currently can emulate this achievement. They threw in many names including Damian Lillard, Devin Booker, Kevin Durant, and James Harden.
But then Fizdale brought out an interesting point. He said, "But you know, the interesting name in that group which people sleep on is Klay because he gets it done."
ADVERTISEMENT
Article continues below this ad
"And he had the ball for a minute and 40 seconds," he added later, talking about Klay's phenomenal 60 point game against the Pacers in 2016.
Can Klay Thompson emulate Kobe Bryant by scoring over 80 points?
Scoring over 80 points is no joke. The closest anyone has come since then is Devin Booker who had 70 points. But Fizdale and Barnes had a good point when they mentioned Klay as someone who could break Bryant's record.
During his 60 point game, Klay could have broken it but didn't play for the whole 4th quarter. In comparison, Kobe had just 53 by the first three quarters during that game. He then dropped 28 points in the last quarter to get to 81 points. Had Klay played in that quarter, there was a good chance he could have reached 80 points as well.
ADVERTISEMENT
Article continues below this ad
However, that was pre-injury prime Klay Thompson. At the moment, he is out on the sidelines for the second season in a row and hasn't played since the 2019 NBA Finals. So there is no telling that if he returns, he will be as good as he was prior to the injury. He will be 31 when he returns and will take time to get back into his groove.
But if Thompson is able to be the player he was back in the day, there is a good chance he can do it. He might have to be a bit selfish, something which is not in his DNA, but if anyone can do it, it's Klay Thompson.
ADVERTISEMENT
Article continues below this ad