Former Player Explains Why Nets Are Favorites to Win 2021 NBA Title Ahead of Lakers
Published 04/12/2021, 2:44 PM EDT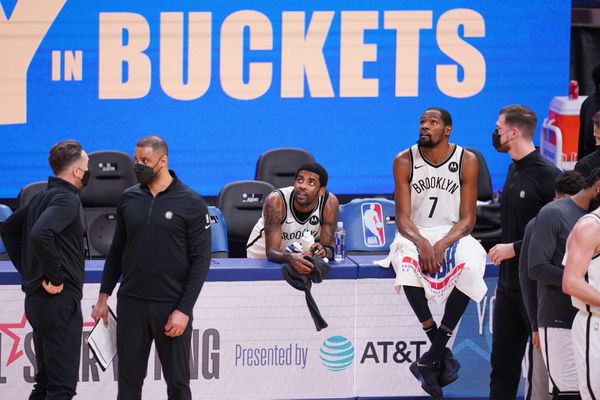 ---
---
The Brooklyn Nets became the favorites to win the 2021 NBA title after trading for James Harden. Many thought it was a gamble, but the Nets are proving it was a masterstroke. Despite the loss of depth, Harden's MVP form has made them the best team in the East.
ADVERTISEMENT
Article continues below this ad
Although they recently lost to the Lakers, many believe they are still favorites to win it all. Including former player Jamal Crawford. During a recent interview, he explained why the Nets are the best team for the playoffs.
"When the game slows down in the playoffs, you need guys who can create their own shots, especially when the opposition knows the whole playbook," Crawford said. "You need guys [who you can tell] 'Hey, just go make a play,' and I think they have a plethora of that and that will play to their hands when it gets late to the Finals."
ADVERTISEMENT
Article continues below this ad
Since the Nets have had multiple injuries, Crawford later clarified that this is only when they have a healthy team. "But assuming everybody's healthy, I think they're too deep. I think they're too good," he said.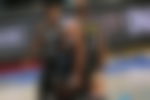 Will Jamal Crawford's prediction about the Brooklyn Nets turn out to be true?
When Harden was playing, the Nets looked almost unbeatable. He had a rocky start with five losses in the first ten games. But after that, they became a juggernaut. Since then they went on to win 19 more games while losing just two.
Harden, combined with Durant and Irving, are a dangerous trio. Their form has rubbed off on the rest of the team who have also stepped up this season. Like Crawford mentions, their depth is impressive too. Although they lost a lot of players after the Harden trade, their signings of LaMarcus Aldridge and Blake Griffin have given them a big boost.
ADVERTISEMENT
Article continues below this ad
If this wasn't a capable team already, the Nets are likely to have Spencer Dinwiddie return for the playoffs as well. He was initially sidelined for the season but now he will be a vital addition to their roster, especially for the postseason.
If they continue to stay healthy, the Nets will be the team to beat. At their best, no other team has the firepower to combat them.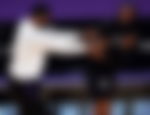 ADVERTISEMENT
Article continues below this ad