Former Teammate Explains How Kobe Bryant was Lonesome in His Early Days at Lakers
Published 01/27/2021, 9:40 PM EST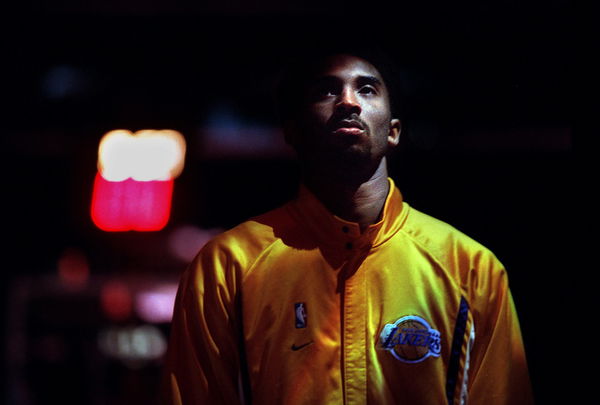 ---
---
The Los Angeles Lakers traded for an 18-year-old from Philadelphia on Draft Night in 1996. That high school sensation was Kobe Bryant, who became the then youngest player to be drafted in the NBA.
ADVERTISEMENT
Article continues below this ad
Joining young meant he had a raw talent that the Lakers could help mold. But there was a disadvantage to directly joining the NBA from high school. Former teammate Brian Shaw spoke about how Kobe's age prevented him from hanging out with the team.
Shaw said, "When I first joined the Lakers, he couldn't do a lot of things that the rest of the guys on the team could do because of his age. He wasn't 21. He couldn't go out to a club or to a bar and have a drink after a game. When we would be on the plane playing cards, he would kind of sit in his own section by himself and didn't really engage in any of the card games with us."
ADVERTISEMENT
Article continues below this ad
Kobe Bryant: Youngest player on the team
When Kobe joined the Lakers, he was obviously the youngest player on the team. The second-youngest player was Derek Fisher, but he was four years older than Bryant. Due to this, Shaw said it felt like Kobe was lonesome at times.
He said, "You would initially think he's kind of standoffish. But it was like he couldn't do a lot of things. He was still a teenager and a young man that wasn't of age around a bunch of grown men."
ADVERTISEMENT
Article continues below this ad
While to them it may seem like a problem, Kobe has never indulged a lot in friendships, regardless. In 2015, he had mentioned that he had "like minds" and not friends per se. He said he didn't have time to build friendships. Kobe also mentioned that he grew up without friends when he was in Italy.
He may not have had any "friendships," but everyone who he played against had a lot of respect for him. Kobe preferred work over friendships, and while that may seem crazy to a lot of people, all that mattered to him was to be the best. And it worked. When he left the game of basketball, Kobe retired as one of the best to have graced the game.
ADVERTISEMENT
Article continues below this ad