Former Wizards Star Gilbert Arenas Reveals Kobe Bryant's Insane Pregame Routine
Published 11/04/2020, 7:55 AM EST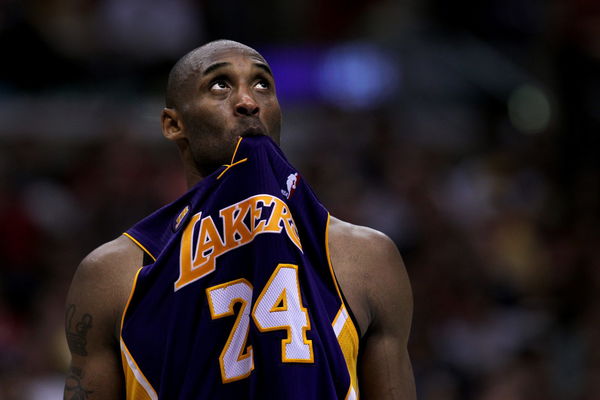 ---
---
Los Angeles Lakers legend Kobe Bryant was set apart from his peers due to his Mamba mentality. Many might have deemed him crazy, but Kobe would do anything to win. Just like his idol, Michael Jordan.
ADVERTISEMENT
Article continues below this ad
According to former Washington Wizards star Gilbert Arenas, Kobe ranks the risk of getting injured in this process.
"I used to watch Kobe before the game," he said. "How we went to shootarounds pregame was getting our shots up, with a little hand up. This man in real-time, full contact, and you better him how he gets hit in the game, before the game.
ADVERTISEMENT
Article continues below this ad
"He's getting hit harder in this, than we are in a game. And if you don't hit him, (he'd say) 'thats not realistic, that's not what they're gonna do. Raja Bell is not gonna play me like that'."
While everyone else just took shootarounds as a pregame warmup, Kobe took it to the next level.
Kobe Bryant and his exceptional commitment to the game
This isn't the first time a former player has been in awe about Kobe's drive for the game. The most famous stories come from his time with Team USA during the Olympics.
Dwyane Wade shared a story about them working out till late and then barely getting three hours of sleep. By the time they woke up and were about to have breakfast, they saw Kobe with ice on his knees, saying, "Oh yeah man, I just finished the workout and I am about to go do another one."

Every player wants to be the best, but Kobe was a live example of how to be the best. He always put in more work than the others, and it clearly showed every time he stepped onto the court.
Could Kobe have had a longer career if he didn't exert so much?
Kobe's trainer, Tim Grover, revealed a few months back about how he started working with the Lakers legend. Grover was previously Jordan's trainer. So Jordan who was like an older brother recommended him to Kobe. They then started working in 2007 when the injuries were piling up for Kobe.
The problem with his knees was he was basically doing too much," Grover said. "With Kobe everything was acceleration, he had a Ferrari and Lamborghini acceleration and he had a sub car performance brakes in it. He had a major imbalance between the muscles that accelerated and the muscles that decelerated and that was causing the issues on his knees."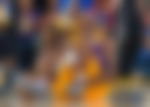 But despite this all, Grover said Kobe would never back down from anything. He said, "The one thing you know about Kobe, this guy's pain tolerance was off the charts."
ADVERTISEMENT
Article continues below this ad
Although Kobe still played for two decades, he may have had a longer career or possibly more success in the 2010s had he been more fit.
ADVERTISEMENT
Article continues below this ad