Gambling Hamstring for a Ring, Could James Harden Suffer Long-Term Consequences like Klay Thompson?
Published 06/19/2021, 11:54 AM EDT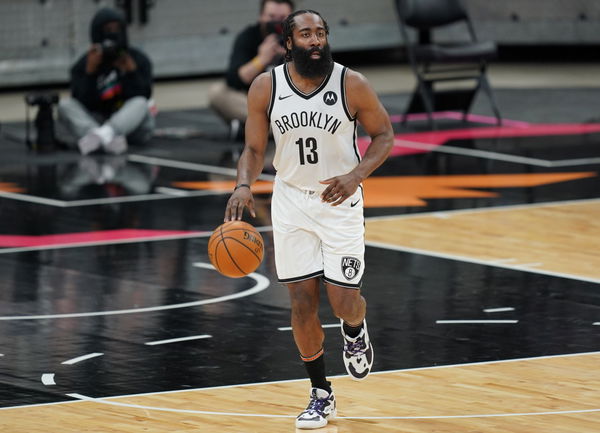 ---
---
The Brooklyn Nets are one game away from going home or into the Conference Finals. After suffering an injury in Game 1, James Harden chose to return in Game 5 after seeing teammate Kyrie Irving join the injury list.
ADVERTISEMENT
Article continues below this ad
43 seconds into Game 1, Harden left the game after a hamstring injury. Instead of resting for a few weeks, Harden returned to action within just 10 days. He has now played two games despite not having recovered completely from his injury. This is a risk he is taking, in order to help the Nets win a title and get a ring for himself too.
ADVERTISEMENT
Article continues below this ad
But could this gamble take a wrong turn for Harden? A couple of years back, Warriors star Klay Thompson was in a similar situation. It was Game 2 of the 2019 NBA Finals, and Klay left the game with a hamstring strain. After sitting out one game, he returned for Game 4 and then kept playing on. Finally in Game 6, when he had an awkward landing on the same injured leg, Klay tore his ACL.
There was no direct relationship between the two injuries. But as Dr. Brian Sutterer explained in a video, his initial injury weakened his muscles. So his muscles didn't have enough resistance to prevent the ACL injury.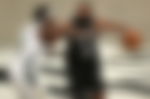 Could James Harden also face a similar injury?
ADVERTISEMENT
Article continues below this ad
After suffering the ACL injury in Game 6, Klay had to sit out a whole season before being able to return. With the Nets not having a very long window for their Big 3 to win titles, losing Harden for a season like Thompson would be a huge loss for the Nets.
But it is not mandatory that Harden will also injure himself in the same manner. He is just at a higher risk of a more serious injury. Nets fans will be hoping that this gamble of risking the injury will pay off and they will be able to win a ring. Then Harden can rest and take his time before returning for next season.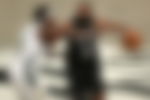 WATCH STORY HERE – Devin Booker, Dennis Rodman & Other NBA Players Who Have Dated Gorgeous Celebrities
ADVERTISEMENT
Article continues below this ad