Gary Payton Responds to Michael Jordan Laughing at Him During 'The Last Dance' Documentary
Published 03/06/2021, 12:30 AM EST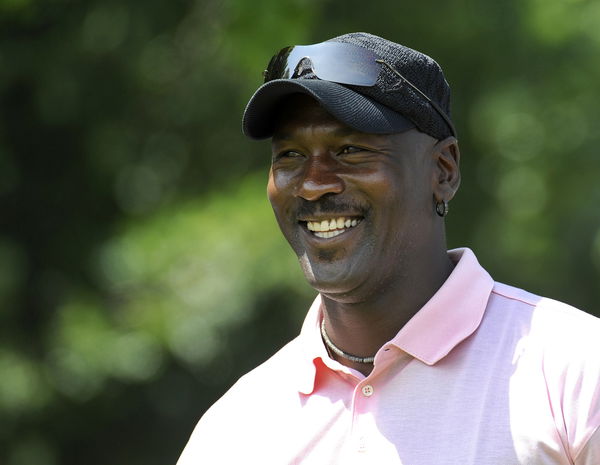 ---
---
The Last Dance documentary by Michael Jordan had some of the best NBA stories from the 1980s and 1990s. Along with showing how Jordan became the player he was, the docuseries also provided a lot of memes.
ADVERTISEMENT
Article continues below this ad
Whether it was Jordan taking everything personally, or his security imitating his shrug, multiples memes emerged from it. One of the most famous ones is the clip where Jordan laughs at Hall of Famer Gary Payton.
He watches a video of Payton's interview on his iPad and bursts out laughing as Payton talks about slowing down Jordan, a statement the Bulls legend disagrees with.
ADVERTISEMENT
Article continues below this ad
During a recent interview, Payton spoke about what he felt when Jordan laughed at him in the docuseries. He said, "He wouldn't be Michael Jordan if he would have bowed down there. If it was my documentary and they asked me the same thing I would have laughed too and been like 'no he couldn't go at me neither.'"
Payton's point makes sense. Even if Jordan had a tough time dealing with the Glove, he would never admit it in his own documentary.
Gary Payton says Michael Jordan got the best out of him during each matchup
During the 1990s, many NBA legends went ringless because of Jordan. Payton is among those players.
However, he managed to win a ring in 2005, long after Jordan's retirement. They had numerous intense battles when Payton played for the Seattle SuperSonics, but the only postseason battle they had was in the 1996 NBA Finals. The Bulls overcame the SuperSonics 4-2, with Jordan leading the scoring. But despite him not admitting it, facing Payton was a challenge for Jordan, and his stats agree with it.
He shot just 41% from the field while going up against Payton in the Finals, but an overall team effort helped the Bulls to win.
ADVERTISEMENT
Article continues below this ad
Jordan had a 14-7 record against Payton, and despite his losing record, Payton enjoyed these matchups. He revealed he played at his best when he was facing Jordan.
Payton said, "Every night I played Michael Jordan, he brought the best out of me. Wish I could have started off on him in the championship and it would have been better."
Watch This Story
ADVERTISEMENT
Article continues below this ad
This matchup was one of the best to watch for the 90s NBA fans. The defensive stalwart going up against an offensive juggernaut provided fireworks and kept everyone on their toes.