Giannis Antetokounmpo Hilariously Reacts to Bucks Signing DeMarcus Cousins
Published 11/28/2021, 9:25 PM EST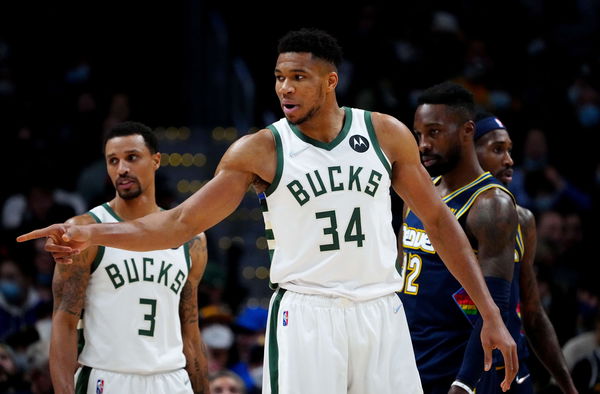 The Milwaukee Bucks had a terrible start to the season, but have picked things up now. Led by reigning Finals MVP Giannis Antetokounmpo, they are currently on a seven-game winning streak after tonight's win vs Pacers. Post game, Giannis was not only happy about the win but also about a new arrival for the Bucks.
The Bucks currently have just four players over 6'8, with one of them being on a two-way contract. And Brook Lopez, their starting center, has played just one game this season owing to injury. So to bolster this thin big man rotation, they have now brought in forgotten All-Star DeMarcus Cousins. And Giannis marked this arrival with one of his classic 'Dad' jokes on Twitter, which referred to Cousins' nickname Boogie.
How do you make a tissue dance?! You put a little "Boogie" in it!! My Dad jokes are back!!

— Giannis Antetokounmpo (@Giannis_An34) November 29, 2021
ADVERTISEMENT
Article continues below this ad
After being a force in his earlier years, Cousins has faced a lot of injury problems. After getting injured in the 2018-19 season, he has played just 41 games since then. He looked like was returning to his groove last season, but once again fell victim to injuries. If he can stay healthy, Boogie can be a solid contributor off the bench, who can occasionally space the floor and protect the paint as well.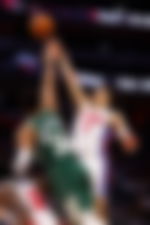 Can Giannis Antetokounmpo help DeMarcus Cousins return to his best?
ADVERTISEMENT
Article continues below this ad
In his four All-Star seasons in the NBA, Boogie put up monstrous numbers. He dominated inside the paint, while also torching defenses with his jumpshot. And when the double teams came in, Cousins knew how to find his teammates. He was an all-round beast on offense, with respectable defense.
But all of this was lost after multiple injuries which took a hit on his athleticism especially. With the Bucks, his main goal will be to stay healthy, and fans will be hoping that Giannis can help him out on this front. The Greek Freak is arguably the best athlete in the league now, and so Cousins could take a few notes from him.
ADVERTISEMENT
Article continues below this ad
On the court, Giannis is also the main playmaker for the Bucks, so Cousins will be relying on some easy buckets from him. This could be Cousins' big break. Fans across the league are hoping he can turn back the clock and also get his much-awaited ring.
WATCH STORY HERE – Michael Jordan, LeBron James & Other NBA Players With Hilarious Meanings of Their Names on Urban Dictionary